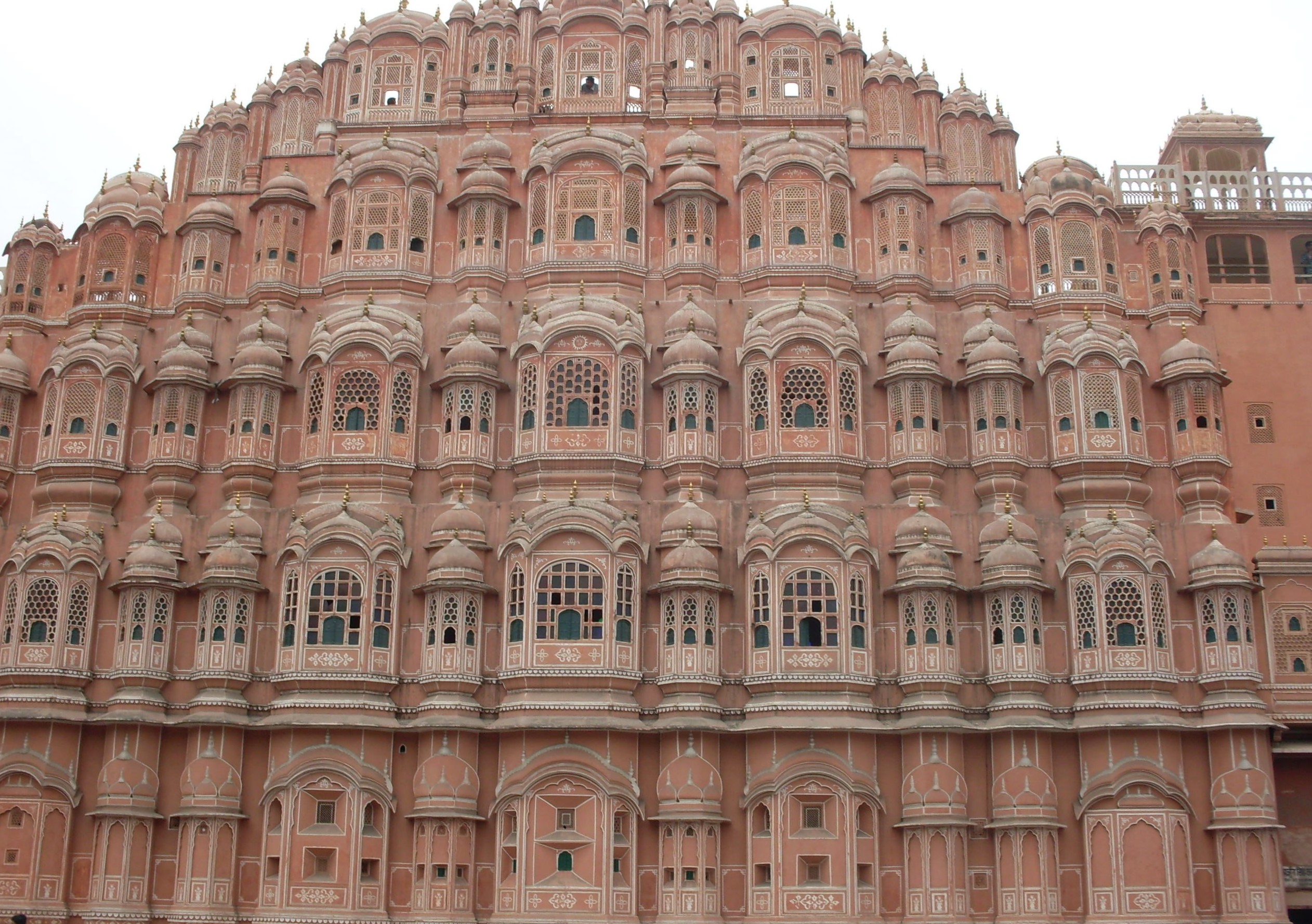 Updated October 2021
I think we were spoilt in Delhi and Agra.  The breakfasts, in the otherwise delightful Shahpura House Hotel, have been pretty average, to say the least!  I knew today was going to be a full day.
We'd agreed to hire Mehmoob (the rickshaw driver we used yesterday) for the day rather than enduring the energy sapping haggling required with most Jaipur rickshaw drivers!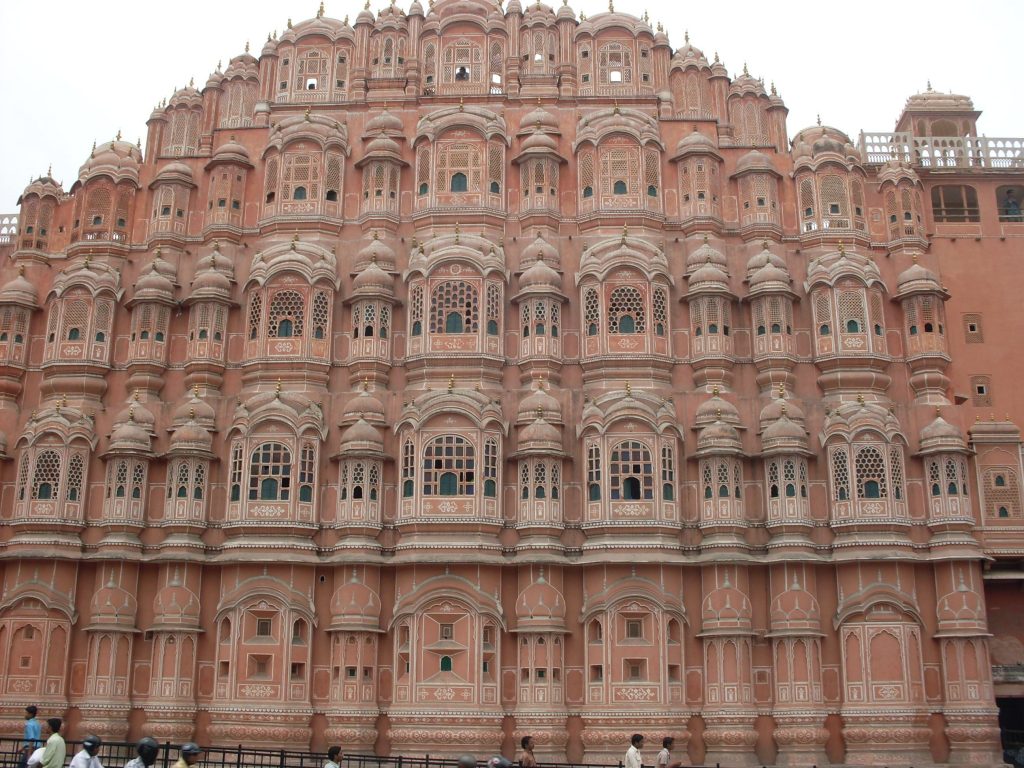 Temperatures reached 37 degrees today, and it's still not the hottest month here!.  So we had to pace ourselves.  This morning we visited the Hawa Mahal (also called the Palace of the Winds) where the Maharaja's wives and girlfriends were sheltered from prying eyes.  It's a bit run down now but worth a brief visit.
After some brief shopping to buy some authentic Indian copper pots and pans & thali dishes (against Karen's strict instructions I must add!), we fought our way through traffic to reach Jantar Mantar.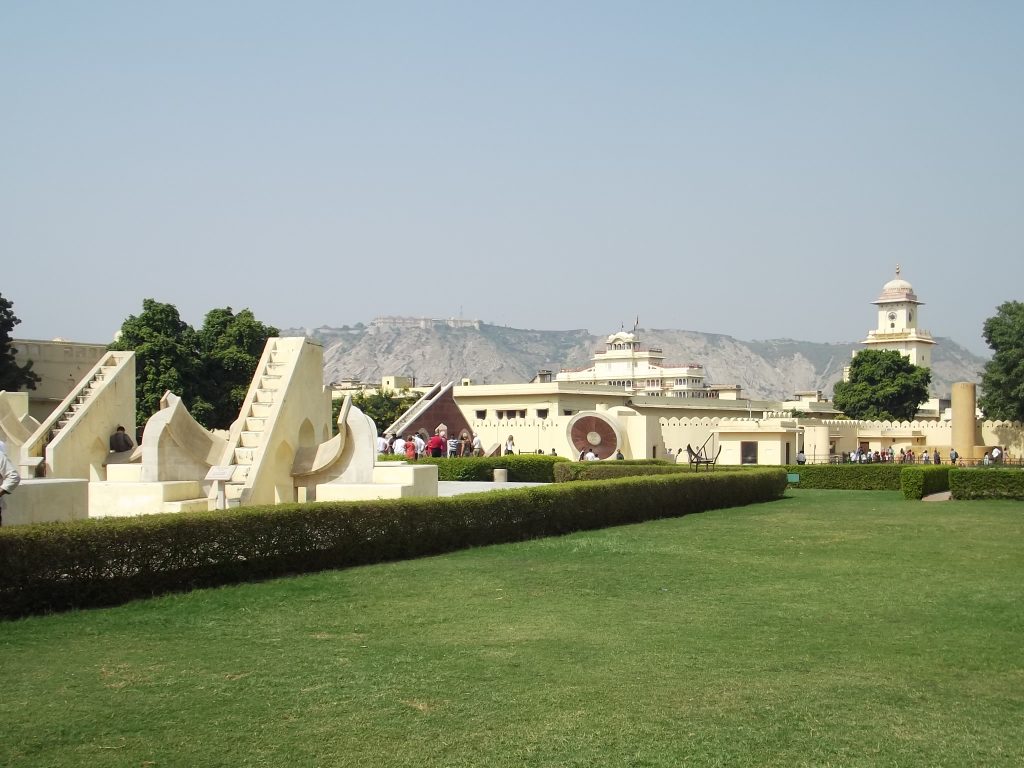 Jantar is an amazing observatory.  Its structures measure time to an accuracy of 2 seconds (ironic, given Indians' notorious lack of punctuality!).  We should have heeded advice and paid for a guide to explain how all of the devices and statues worked.
A brief visit to the Central Museum did nothing to raise our eyebrows.  The heat was beginning to take its toll on both of us.
This evening, we were taken to Choki Dhani, which is about 20 minutes drive from Jaipur and is a reconstructed traditional Rajasthan village.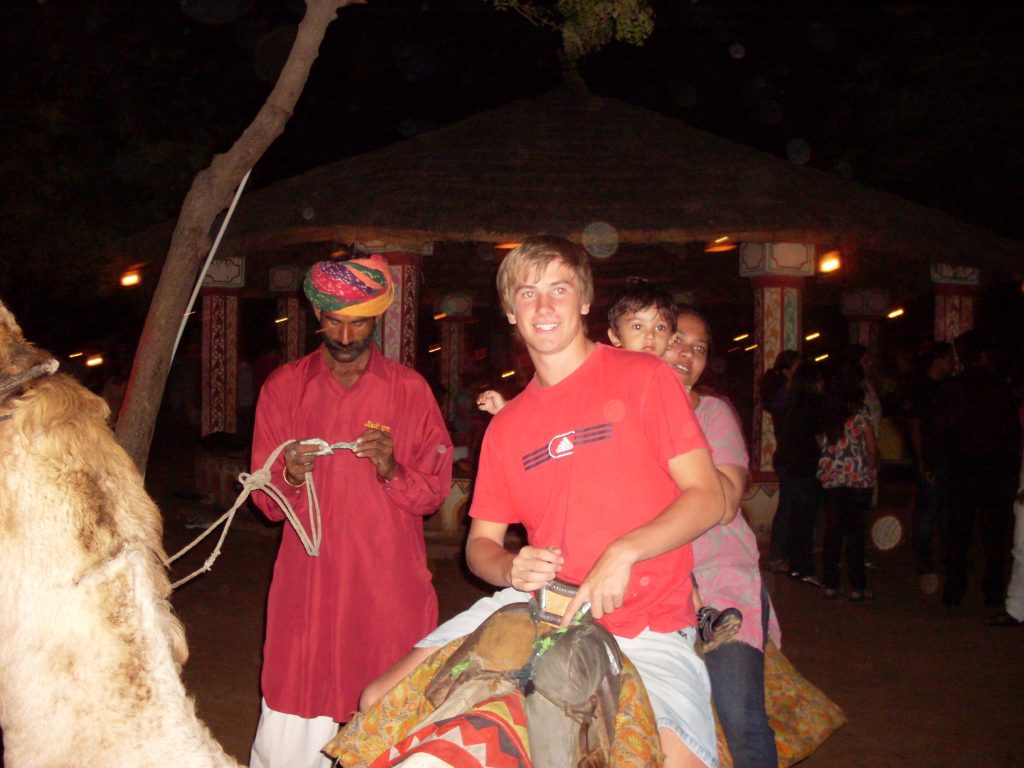 We arrived just after 8pm with Kshitij, his wife Priyanka and their son Aram.  And then strolled around lantern-lit pathways soaking up the amazing carnival atmosphere.
Rhys enjoyed a camel ride as well as having his future told by a traditional palm reader.  There was so much to do.  The 250 rupees admission (about NZ$8) included a traditional Rajasthani thali, which is a combination of many foods served on one plate.