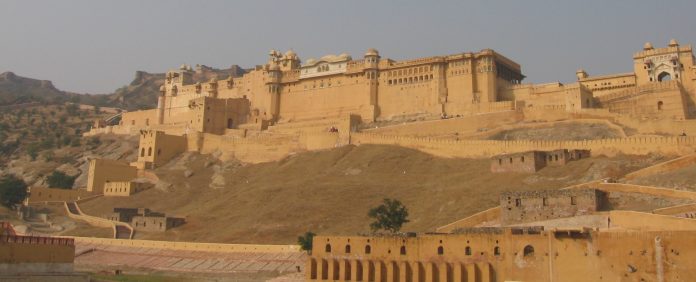 Updated October 2021
Manish, our host from Friday's meeting, had agreed to take us sightseeing today but our plans were significantly disrupted due to the death of Jaipur's last maharaja, Bhawani Singh, who was 80.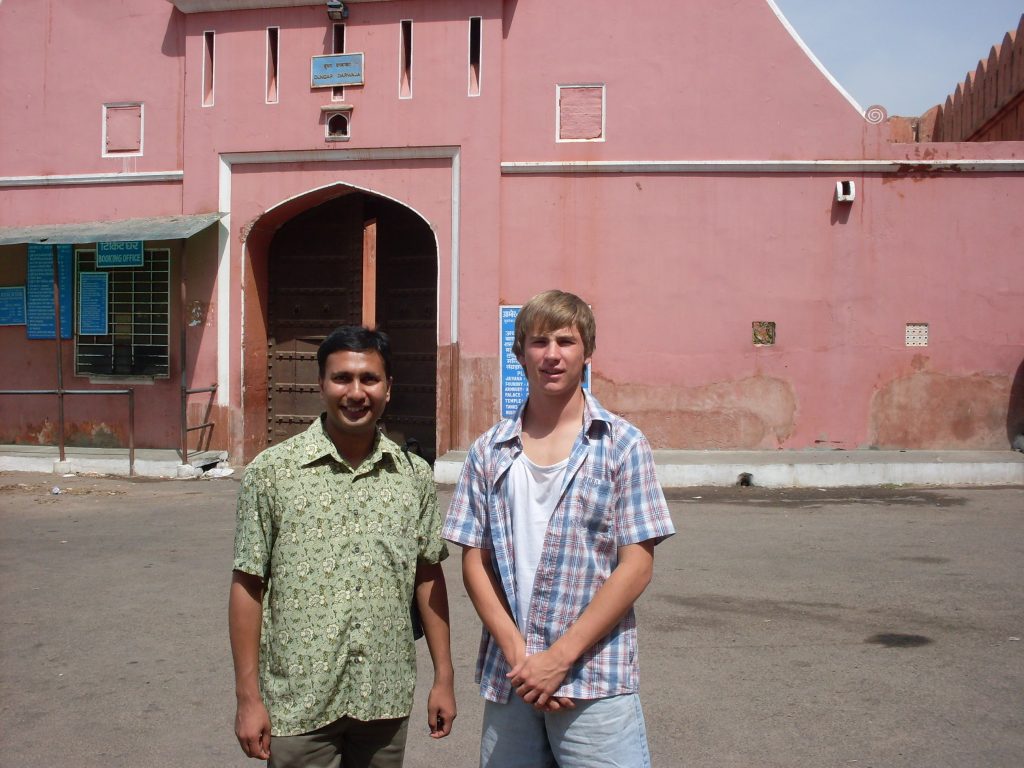 The Rajasthan state government announced 2 days of state mourning and that all government offices and buildings would be closed until Tuesday.
Unfortunately, we didn't find out until we arrived at Jaigarh Fort.  We also learned that The City Palace would remain closed for visitors for three days.
I'd been to both in 2008 and knew that Rhys would have found both of them very impressive.  I wonder what the tourists who arrived this morning on scheduled package trips are thinking.
Strangely, Nahargarh Fort was open to the public so we had a quick look around but it's not as impressive as Jaipur's other forts.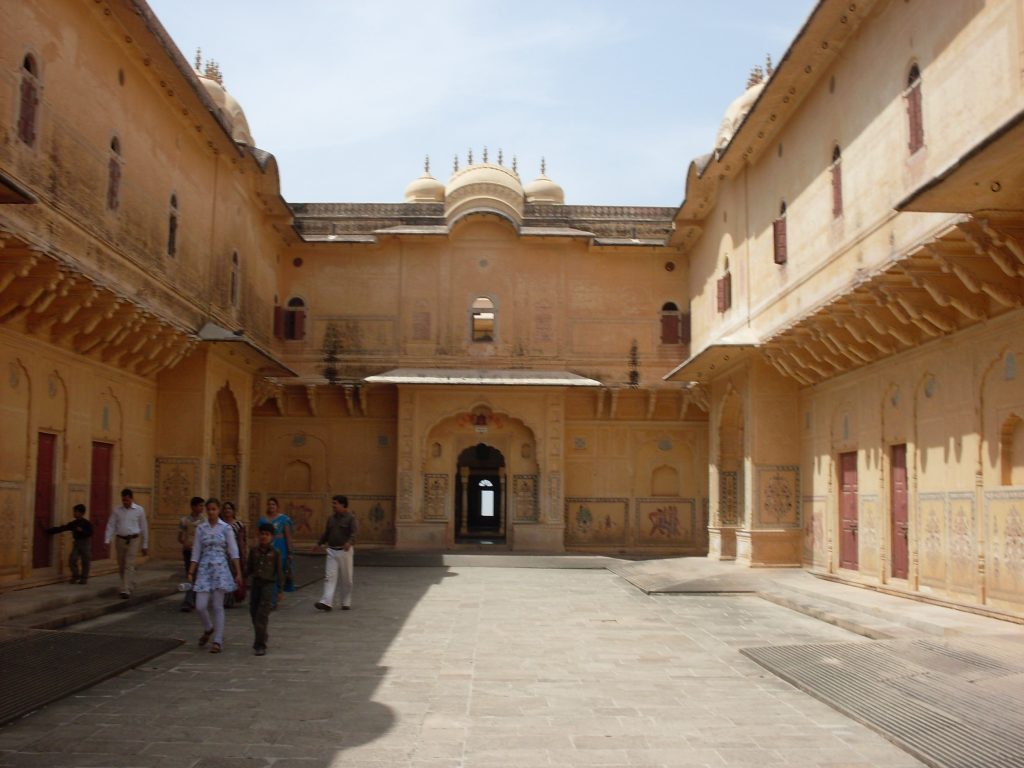 Manish dropped us back to our hotel.  We spent some time by the pool before getting ready for this afternoon's IPL match.  The local Rajasthan Royals were playing Kolkata Knight Riders.
We certainly experienced India's notorious bureaucracy today!  Having booked tickets online in New Zealand last week, we were advised to collect them from the "ticket office" two hours before the game starts.
The "ticket office" was an enclosed concrete bunker.  It had one window which was no bigger than the size of a normal house brick!  We had no idea who was inside but after providing ID, we managed to collect our 2 tickets!
Apparently we committed the cardinal sin of taking a camera to the game today, which gave every security guard the right to "flex their authority".
We were refused entry.  We were told to go and sit with the media (and then subsequently refused access).  And then ushered to this gate, then another gate.  After 75 minutes of pleading that we weren't journalists, we finally found a helpful official who waved us through.  Just in time for the game to start.
I question whether the hassle was worth it as the Royals received a true caning from the Knight Riders!  And you guessed it – locals clicking their spanking new cameras!
To make matters worse, we had forgotten the name of our hotel so getting back tonight was a big challenge!
But as luck would have it, we walked straight past the hotel I stayed at in 2008 so we decided to go and have dinner in their garden restaurant.  I even "persuaded" Rhys to join in with the dancers!  I'm sure he'll forgive me!