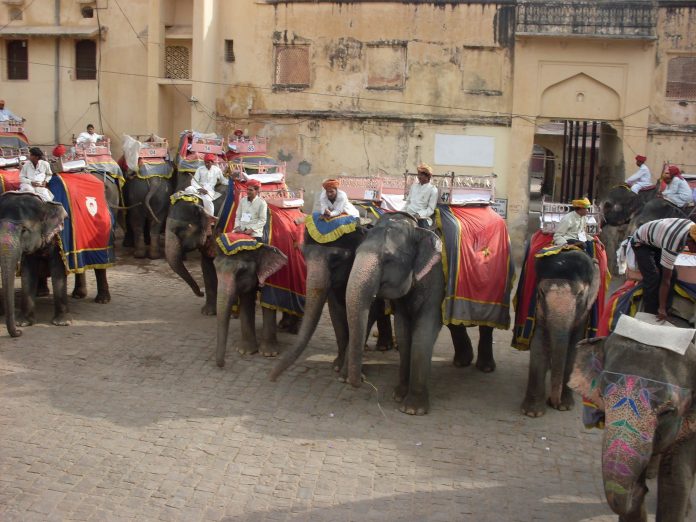 Updated October 2021
I freely admit to being a "Jaipurite".  And it was the perfect place to spend with my son.
I'd arranged an early morning rickshaw (we'd given our driver the day off) out to Amber Fort so we could take an elephant ride to the top of the hill.  I'd done the same trip in 2008 with a business associate from Jaipur.  There's something majestic about riding on an elephant and for 900 rupees (NZ$30) for the 2 of us, it was definitely worth every cent.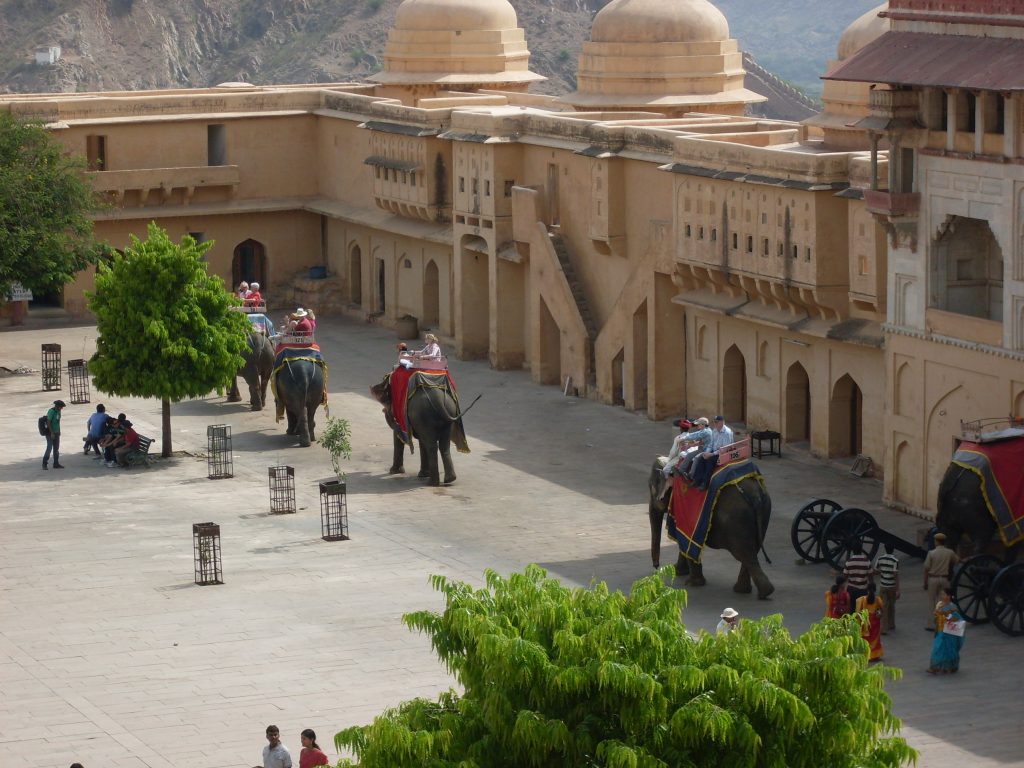 Today was the 1st time that Rhys and I had a "tête-à-tête", which probably had more to do with 2 Alpha Males competing than anything else!  But after a cooling off period of about 20 minutes, we continued to explore the fort together and experience its amazing maze of walls, staircases, courtyards and gardens.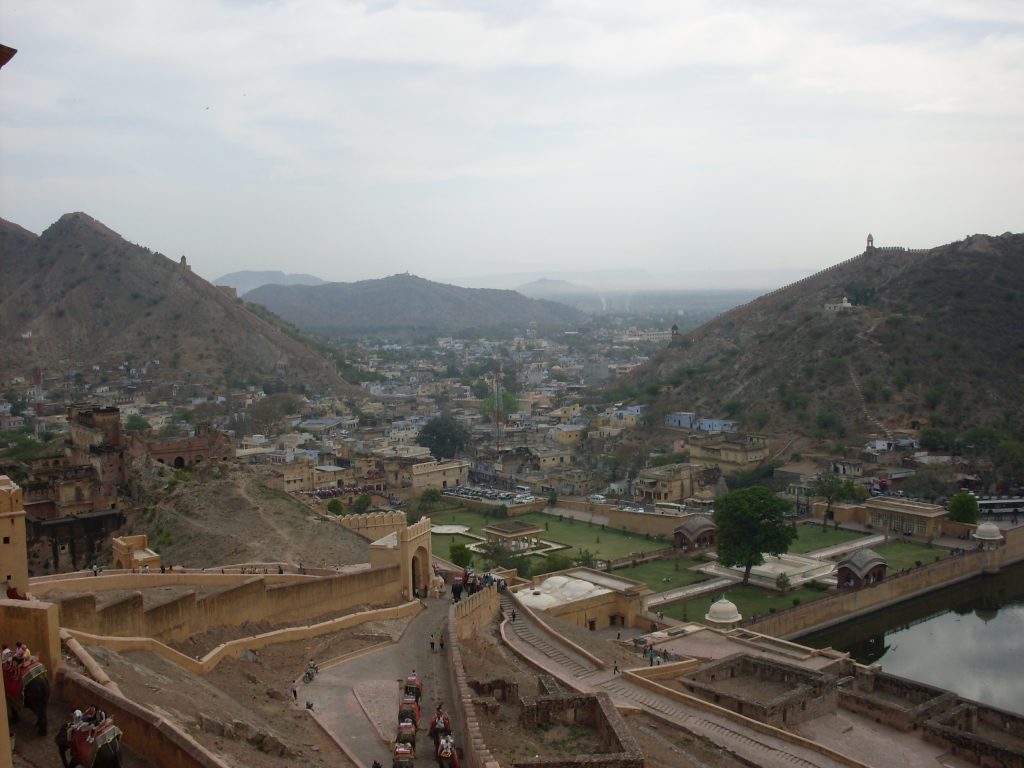 We had a meeting this afternoon and were hosted for a late lunch at the Copper Chimney, one of Jaipur's better known non-vegetarian restaurants.  I ordered Kadai Murgh, which is chicken marinated in a blend of delicate spices and then cooked in a heavy wok – delicious!
With full stomachs, and nine days travelling behind us, we decided to take it easy this evening and have a light supper and an early night.