Updated October 2021
After all of the planning and hype and nearly 24 hours flying, Rhys and I were finally in the city that Danny Boyle's Slumdog Millionaire propelled to world fame.  But in the early hours of the morning, and after clearing Mumbai's normally inefficient immigration procedures with little fuss, we were in no mood to check out the Bollywood scene!
A great start to our trip – the hotel upgraded us to a Deluxe Room!  After a few hours sleep, we tucked into a typical Indian breakfast in the hotel's garden, and then washed it down with a cheap cup of Chai Masala from one of the street Chai Wallahs.
Had an informal meeting booked for 12:00 and as temperatures were mid 30s, we made sure we dressed in typical Kiwi style – shorts, jandals and sunnies!
I have been to India twice before (including Mumbai, once), so I knew a short rickshaw ride to the nearest train station (Santa Cruz) would test Rhys' nerve!  The local train into Mumbai Central (CST) also tested his determination to experience Mumbai!  Not a bad way to get both of us from A to B for 37 rupees (about NZ$1.10).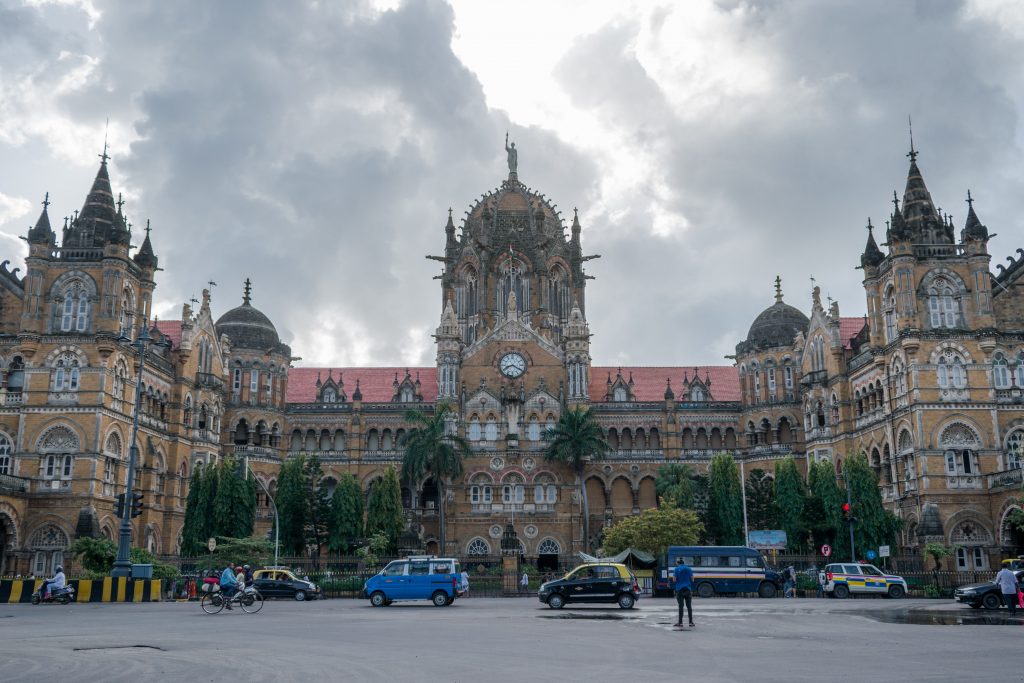 Mumbai CST is not only Asia's biggest train station (with more than 2 million people passing through it every day) but it boasts one of Mumbai's finest buildings – a World Heritage Site.  But the air conditioning in the McDonalds across the road beckoned – and our first taste of the irresistible Spicy Paneer Burgers.
After dodging traffic, the sound of horns, hawkers and street vendors for 2 hours, we plucked up courage to find our way back to the hotel and collapsed in a heap for the day!