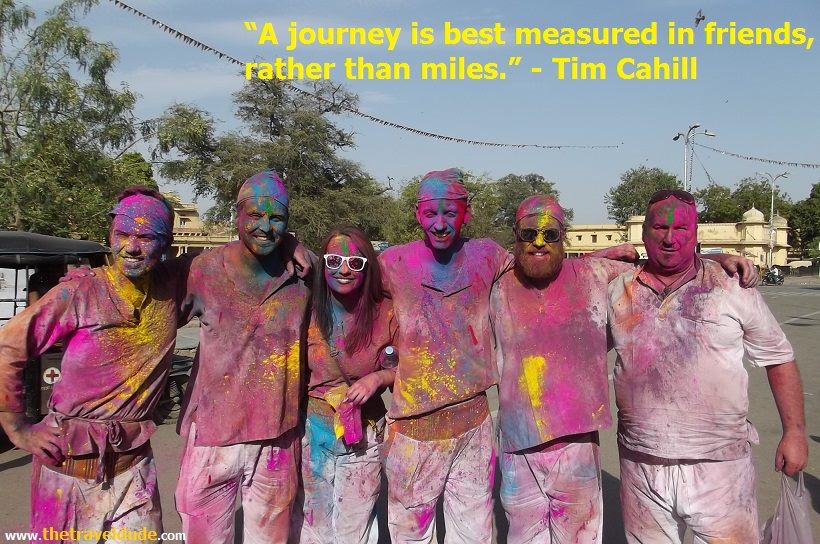 Kia ora, Namaste, Hola
I'm Mark Gwilliam and it's nice to meet you!
I wasn't sure what to write about myself but I thought I'd offer a snapshot of my background, journey. So here goes…
Born in Singapore (my Dad was a British Royal Marine stationed there), I moved to the UK three years later and grew up there. I enjoyed my childhood, had lots of friends, did reasonably well at school and revelled in sports.
I've been based in Auckland, New Zealand, since 2001.
Bitten by The Travel Bug
I recall my first "real" overseas holiday very well – I sold my VW Golf to pay for that holiday and then walked everywhere for several months afterwards!
My world changed after spending two weeks in Spain with six friends ("the magnificent seven"!). That was a quarter of a century ago.
It unlocked a world of opportunities and experiences. I've packed a few suitcases since then! Travel became an addiction.
How I Started My Blog
In 2004 I started two blogs to share my travel experiences and journeys throughout New Zealand and Australia's Queensland State.
By 2016, www.thetraveldude.com had evolved to cover photos, stories and information about the destinations and cultural experiences that our wonderful planet offers us.
Footsteps I Have Taken
My blog has allowed me to experience some incredible cultures and destinations.
Experiences such as flying in a ten-seat Cessna over snow-capped mountain ranges to Milford Sound in New Zealand, crocodile safaris in North Queensland, shuffling along Varanasi's ghats in India, snorkelling the Great Barrier Reef, and scaling Mexico's Mayan and Aztec ruins.
India's Golden Triangle, including world heritage sites: The Taj Mahal; Fatephur Sikri; Jaipur's Pink City, forts and palaces; and Delhi, ranks very high on my list.
Other less travelled places like Fiji, Belgium, Gibraltar, Israel, Cyprus are places that I would never have dreamed of several years ago.
Thank You to Sponsors
And finally, a big thank you to the partners and sponsors listed on this website.
Many of my adventures and experiences would never have been possible without their support.
I hope you'll join me on my social media channels, where you'll find heaps of advice and information:
Join me as I explore the world on my Facebook Page:
https://www.facebook.com/TheGlobalTravelDude
Check out my YouTube Channel:
Follow me on Twitter to read articles and travel related tweets:
https://twitter.com/thetraveldude99
Check out my photos on Instagram:
www.instagram.com/mark.thetraveldude/