[mk_page_section full_height="true" sidebar="sidebar-1″]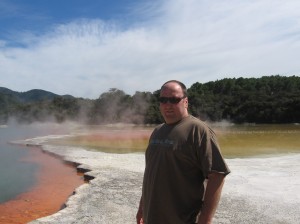 My name is Mark Gwilliam and I'm an adventurer who loves to write.
I grew up in the UK but have lived, worked and travelled all over the world…from Changi (where I was born) to the Cook Islands, from Hamburg to Hawaii, and from Agra to Auckland, where I have now "settled" down as a freelance writer/wannabe teenager again.
My first "real" "grown-up" holiday was with 6 friends on a fortnight of "sun, sand, sea and sangria" (I don't think I missed any out?) in Benidorm on Spain's Costa Blanca.  I recall it well – I sold my VW Golf to pay for that holiday!  That was 25 years ago and I've had the travel bug ever since.
I write to inspire, share stories and encourage my readers to pack their suitcases.  My passion for travel inspired me to write about my travels but this site is more than that.  It's a way for fellow travellers to find inspiration, travel tips, destination advice, travel news, and heaps of beautiful photos.
If you'd like to join me at one the social networking sites, feel free to follow me:
Chat with me on Twitter

[mk_custom_sidebar sidebar="sidebar-19″]
[/mk_page_section]