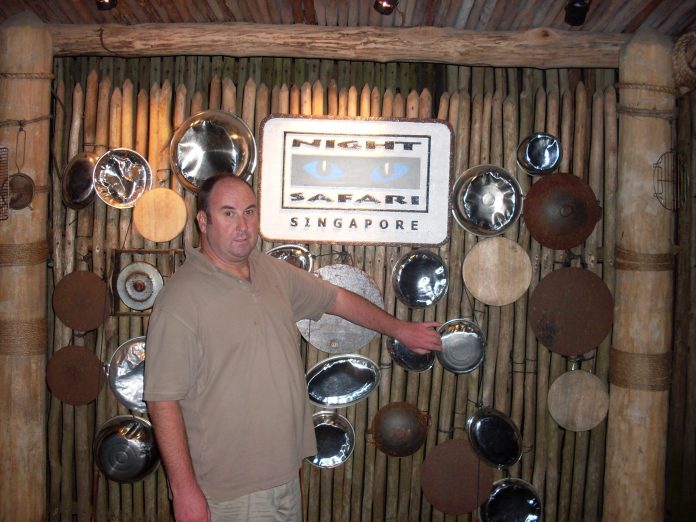 Updated October 2011
No trip to Singapore would be complete without having a Singapore Sling in the Long Bar at Raffles Hotel.  What I had forgotten was the exorbitant price tag that comes with it!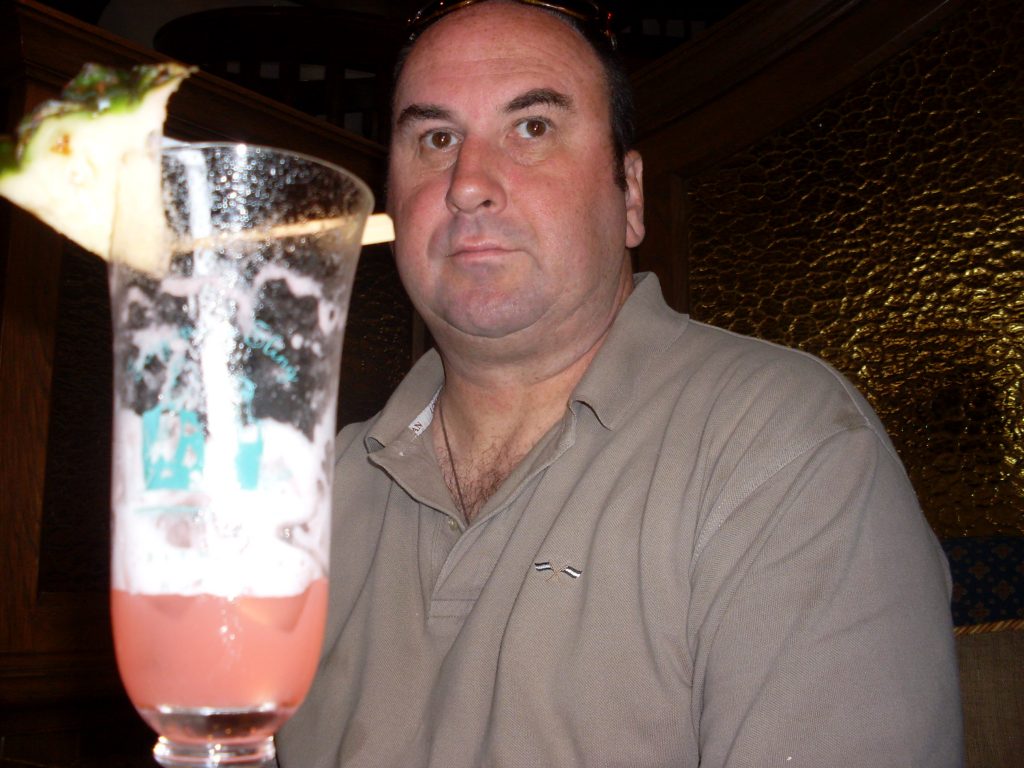 One Singapore Sling (for Rhys), one Tiger Beer (for yours truly) and 3 mini-burgers blew an already large hole in my pocket at S$64!! (about NZ$68).  Rhys politely declined my invitation for another drink!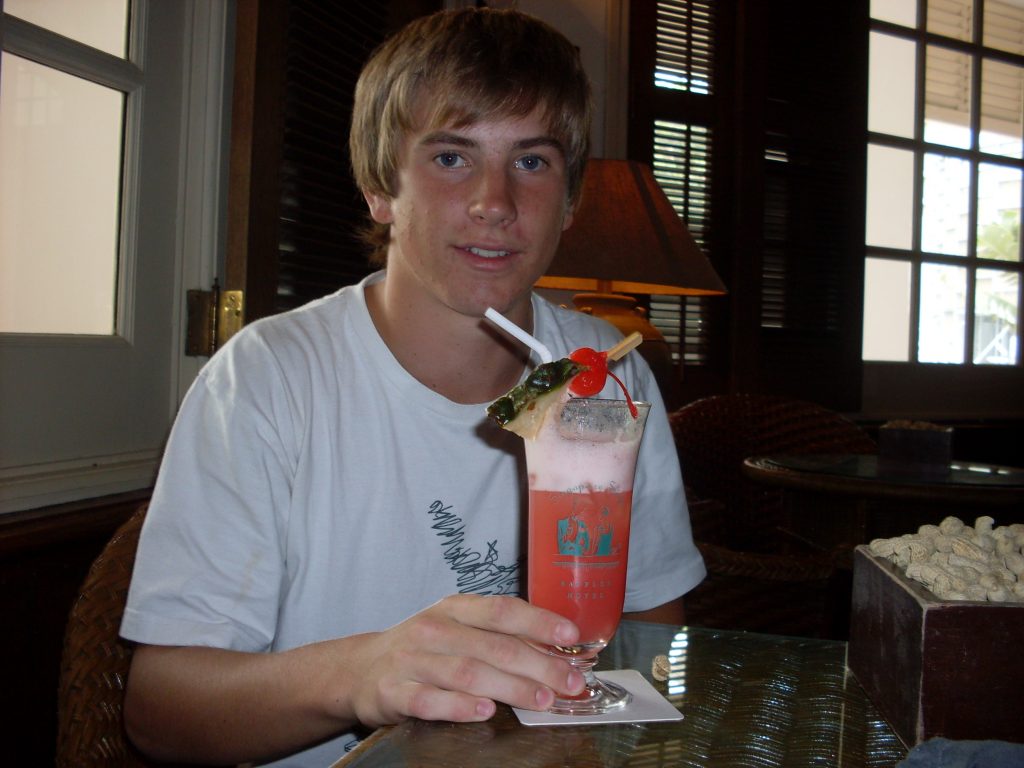 The second thing we had to do before our trip was over was to see Singapore's iconic Merlion statue.
Can you believe it?  During April, as part of Singapore's culture festival, it had been hidden away behind temporary walls and used as a feature in a makeshift one room hotel called Merlion Hotel.
Apparently for S$150 per night, a couple can spend the night in the makeshift bedroom where the Merlion forms part of the bedroom's furniture.  Not what I had in mind!
As we ambled back to our hotel, I reflected with great pride and satisfaction on what had been an adventure of a lifetime for the 2 of us.  For me, I got to spend nearly 3 weeks with my son, as well as share his 17th Birthday at the Taj Mahal.