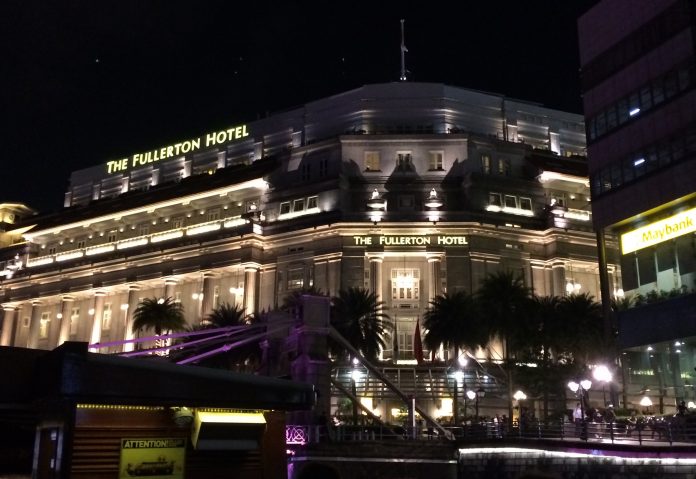 Travelling in Asia will never be complete if you have not visited the beautiful city of Singapore. Don't be fooled by its size because although this country may be small, it is the most advanced metropolis in Southeast Asia. In fact, the capital city (also named Singapore) comprises one-third of the mainland making it almost the whole country in itself. The city has continuously flourished over the past century.
Being hopelessly addicted to travelling, my itchy feet have time and again led me to this glorious city that so many people enthuse about.
I am completely amazed by the discipline of its people and the efficiency of its government. In Singapore you won't need a car or a cab even if you are a tourist because with Singapore's low crime rate and impressively clean and unpolluted environment you can leisurely walk to your destination without any worries.
Buses and trains are always on time and are extremely organised & they even have maps situated at each station in case you get confused. It is not at all surprising why this place has become an epitome for developing nations. These factors have made the country economically wealthy and an attraction hub to tourists who want to have a good time by experiencing Singapore at its best.
Singaporean culture is a result of different influences that came from the Chinese, Indians, English, and Malays. Because of this curious blend, the whole country has easily adapted to different lifestyles resulting in a wide variety of food choices, luxurious and classy accommodation, interesting parks and attractions, and highly technological developments.
I found these things to be true because the three main elements that have made my stay fun, exciting, and pleasurable are the food, the shopping centres and establishments, and the amusement parks.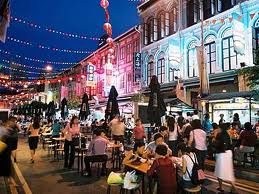 Let's start with the food.
If you want to perk your taste buds with aromatic Indian delicacies, it's not a problem because you can easily go to Little India. If you crave Chinese food, take a quick bus ride to China Town and enjoy their dumplings and noodles.
All the food that I have tasted in the city are scrumptious and savoury but nothing beats the zesty chilli crab, an authentic Singaporean specialty since the 50s. Try the East Coast Seafood Centre to get a full experience of this dish. I was pleased to find the place teeming with seafood delights much to my heart's content! The chilli crab did not disappoint me.
The spiciness of the sauce complimented the sweetness of the crabmeat, intensifying the richness of its flavour, making me want for more.
Let it all digest while you take a sip of the refreshing Singapore Sling, an enticing local cocktail created in the early 1900s that consists of pineapple juice, cherry liqueur, gin, and some lemon juice. Never leave Singapore without tasting this exotic concoction.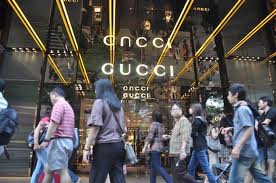 Let's move on to the next best thing to do in Singapore – shop!
Yes, you got that right. Singapore is known for its sprawling shopping centres located in Orchard Road.
They offer only the best designer products such as Louis Vuitton, Burberry, Gucci, Chanel, and so much more! The place also houses all the latest developments and up-to-date gizmos that you can ever dream of. They even have quarterly programs and festivities that are solely dedicated to information technology.
And you know what? Tourists can refund their taxes up to 7% for a minimum purchase of SGD 200! That is one huge discount making shopping in the city all the more fun and exciting.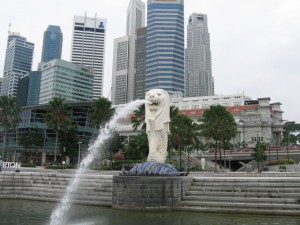 Lastly, sightseeing in Singapore is quite an experience.
If you are looking for a heart-stopping adventure, the Universal Studios will certainly provide this, as it is one of the best amusement parks in Asia.
Enjoy a relaxing trip with nature by enjoying the underwater world as you watch dolphins and other unique species in Sentosa. Treat yourself in a five-star hotel and play at the casino of the Marina Bay Sands or simply revel at the scenic beauty of the city in the infinity pool located at the rooftop.
You can also visit the heart of Singapore in Merlion Park where Merlion, a mythical creature that symbolizes the country's origins, is proudly erected for everyone to see and marvel. Finally, finish your day off by unwinding at the Singapore Flyer, the world's biggest Ferris wheel.
Marina Bay SandsFor the past four decades, Singapore has astonishingly sustained its success by developing its strengths without being overpowered by its fast economic growth. The mix of western culture and eastern lifestyle has become a perfect balance that has made the whole country efficient, comfortable, and convenient to both worlds.
Experiencing Singapore has led me to believe this, so if you want a safe and stress-free holiday in the Orient, then I would highly recommend you to visit the stunningly quaint city of Singapore, a place that you will surely enjoy.