Updated October 2021
After a healthy breakfast of fruit and juices (honestly!) our driver collected us just after 8am to start a full day of sightseeing in Old Delhi.  First stop was the very impressive Jama Masjid, India's largest mosque which overlooks the Red Fort.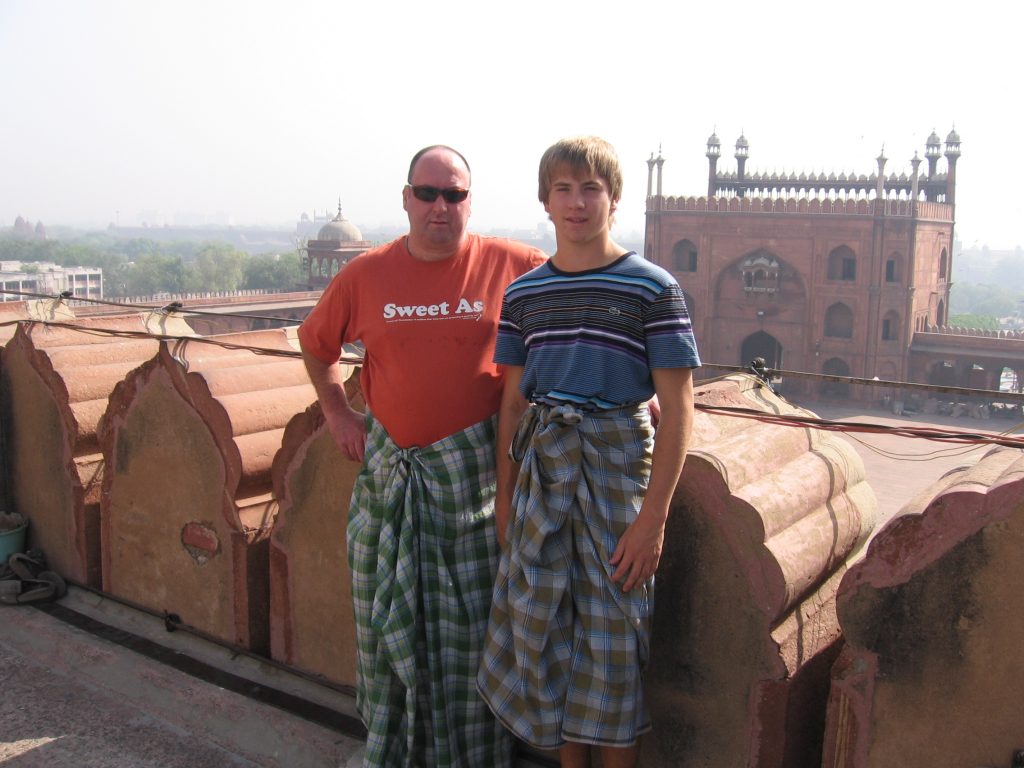 As shorts were not allowed inside, Rhys and I had to don a Muslim "sarong" before being allowed inside.  I don't know how Rhys persuaded me but we paid an additional entrance fee to climb the main tower – and were treated to 360 degree views of Delhi – albeit a little smog covered.
We couldn't pass up the opportunity to kick up some dust by taking a cycle-rickshaw ride through Chandni Chowk's historical back-street bazaars.  I felt sorry for the rickshaw driver as he pedalled like crazy around the streets and through tight alley ways – I felt obliged to tip him as he deserved a medal.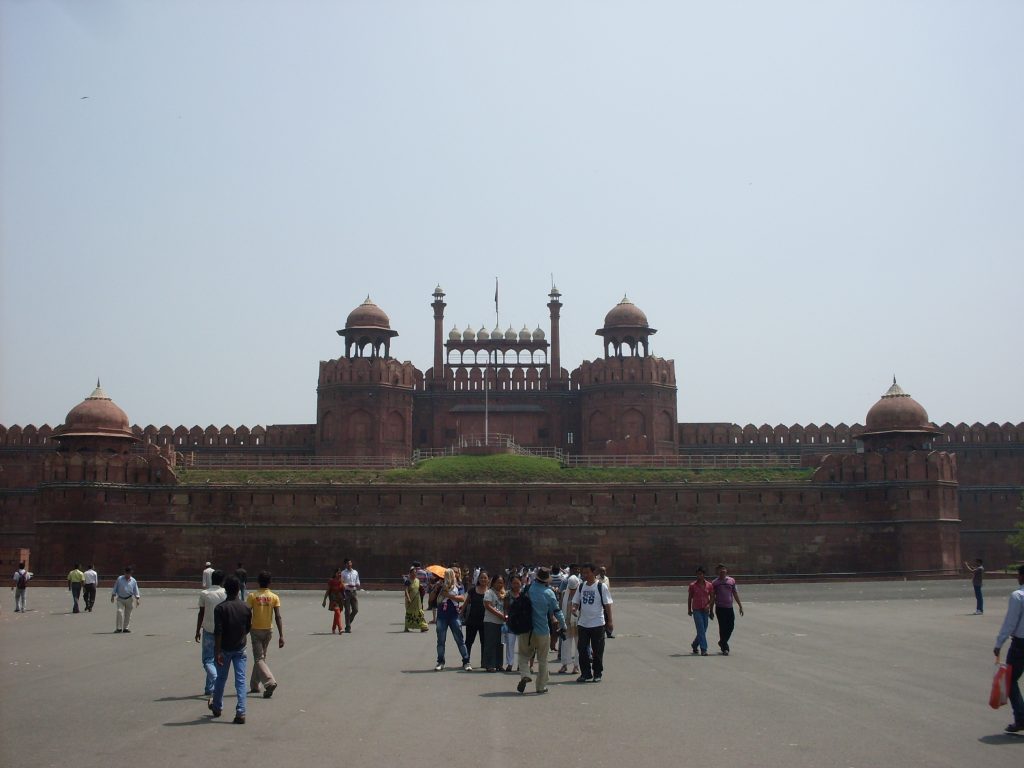 We had been told that the Red Fort was not worth a visit.  How wrong that advice was!  Officially called Lal Qila (it's called Red Fort due to the red sandstone used to build it) it has a lot to offer and we spent over 2 hours wandering around in relative peace and tranquillity.
It's been considerably warmer here than in Mumbai so this afternoon we just blobbed out by the hotel swimming pool.  I tried to read a few chapters of my book but ended up watching the inside of my eyelids for a while!
Had dinner with Avnish and his beautiful wife, Aanchal, (the people we met with yesterday lunchtime) at Lazeez Affaire, a popular and traditional Mughlai restaurant.  Every meal we have seems to be better than the previous one!