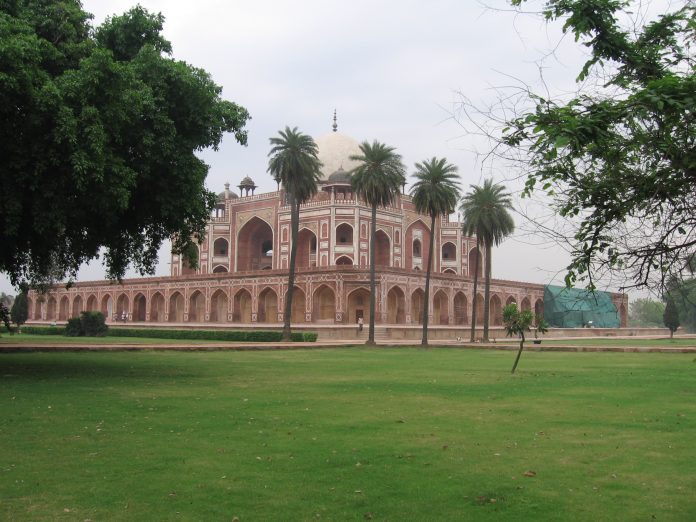 Updated October 2021
I wasn't sure what to expect today as it was a Sunday and I know from previous trips to India how busy Sundays are in India.
With my body screaming "give me a break from so much food" I resisted a big breakfast and went for tea and toast – needless to say, Rhys didn't follow suit and tucked away enough to feed the entire Indian army!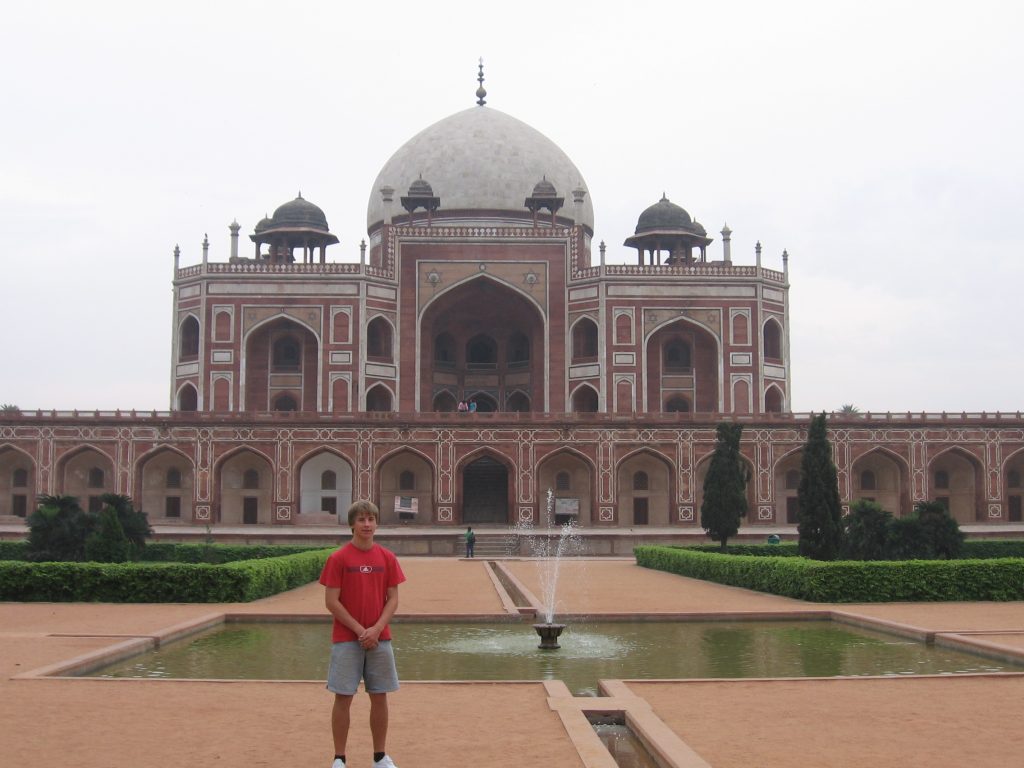 This morning we visited Humayun's Tomb – Delhi's first Mughal mausoleum – and without doubt the highlight of my visit so far on this trip.  A "must see" in Delhi.  I could have stayed for hours but we had to fit in Qutub Minar and the Lotus Temple (also known as Bahai Temple) before we headed off to see the Delhi Daredevils vs Mumbai Indians in today's IPL Match.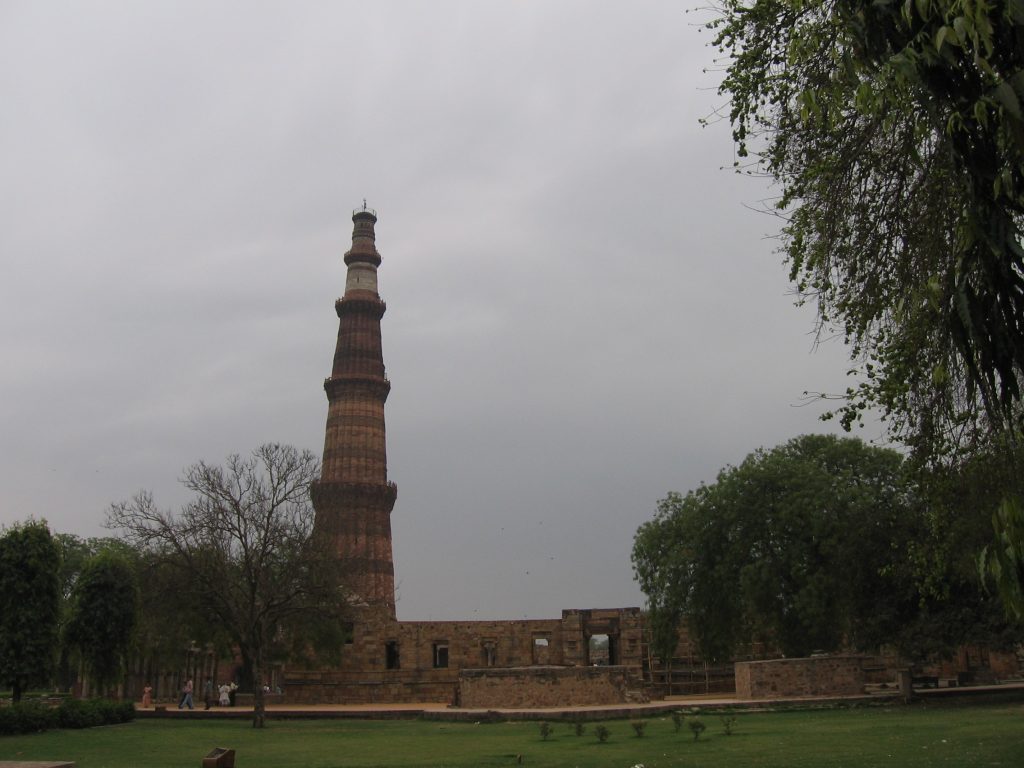 To be honest, after visiting Humayun's Tomb, Qutub Minar didn't stand a chance.  To be fair, it was impressive (it's the tallest tower in India) but it started to get busy with locals.  And I think we went through the motions at the Lotus Temple just to say we'd been.  It's an impressive building (often compared to the Sydney Opera House) but we were packed in like sardines which took away most of the enjoyment.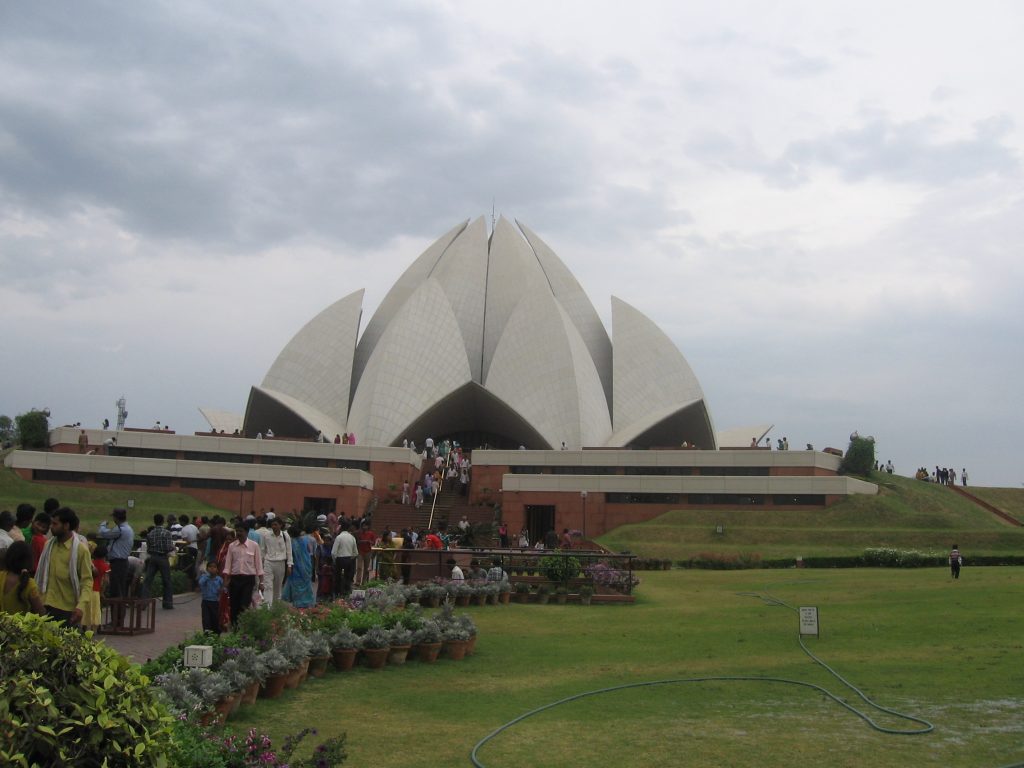 We experienced the first of three IPL games today.  Last week, India won the Cricket World Cup (in Mumbai) and today we saw some of those players in action.  Boy, are Indians fanatical about cricket!
Mumbai Indians won easily and we managed to see India's cricket legend, Sachin Tendulkar, weave his magic.  I can only assume that the only Kiwi on show (James Franklin) didn't hear us yell "Kia Ora bro'" as he had a quiet game for Mumbai.