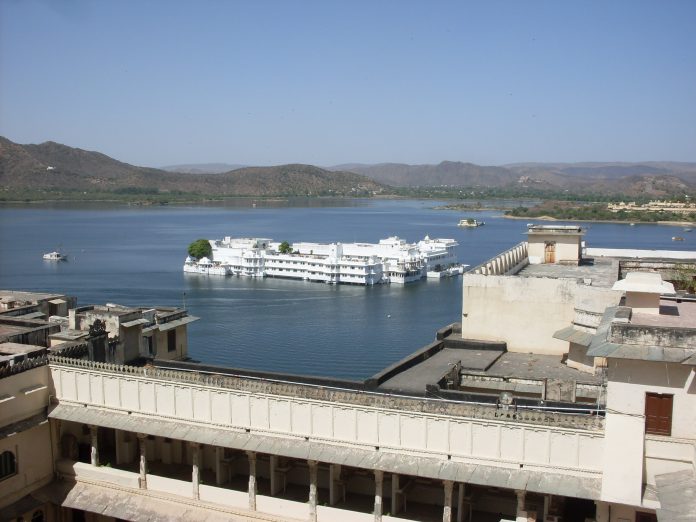 Updated October 2021
Arrived just after 06:30 this morning from the overnight train from Jaipur and felt a tad groggy.  This perhaps had something to do with trying to sleep on a noisy train in a cot with crusty cotton sheets and a thick woollen blanket!
The Orient Express it wasn't!  Rhys slept soundly he said!
Staff at Swaroop Vilas Hotel checked us in very quickly.  After showering and one of the worst hotel breakfasts you can imagine, our driver took us into the centre.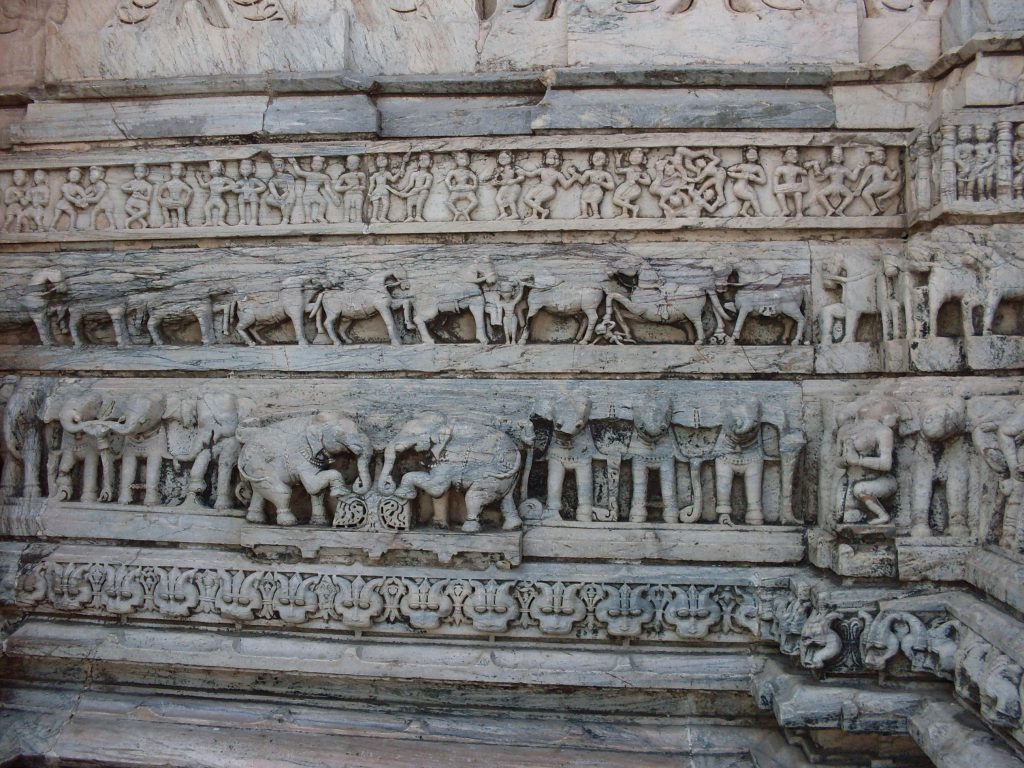 Jagdish Temple is a "must see".  A local asked the obligatory "where you from?" and then proceeded to tell me he was coming to New Zealand next month.  But he did not know which airline he was flying with or which airport he was arriving at.
I politely declined his soft sales techniques designed to entice me to visit his craft shop!
Uninspired by this morning's pitiful breakfast, we resorted to some Kiwiana – latte and muffins at a café near the City Palace.  And we finally got around to writing a few postcards!
The City Palace was just as I remembered it – full of crazy colours and decorations and a real sense of history.  The last time I was here I took so many photos of the Lake Palace (where the James Bond film Octopussy was filmed).
I let Rhys handle today's photography!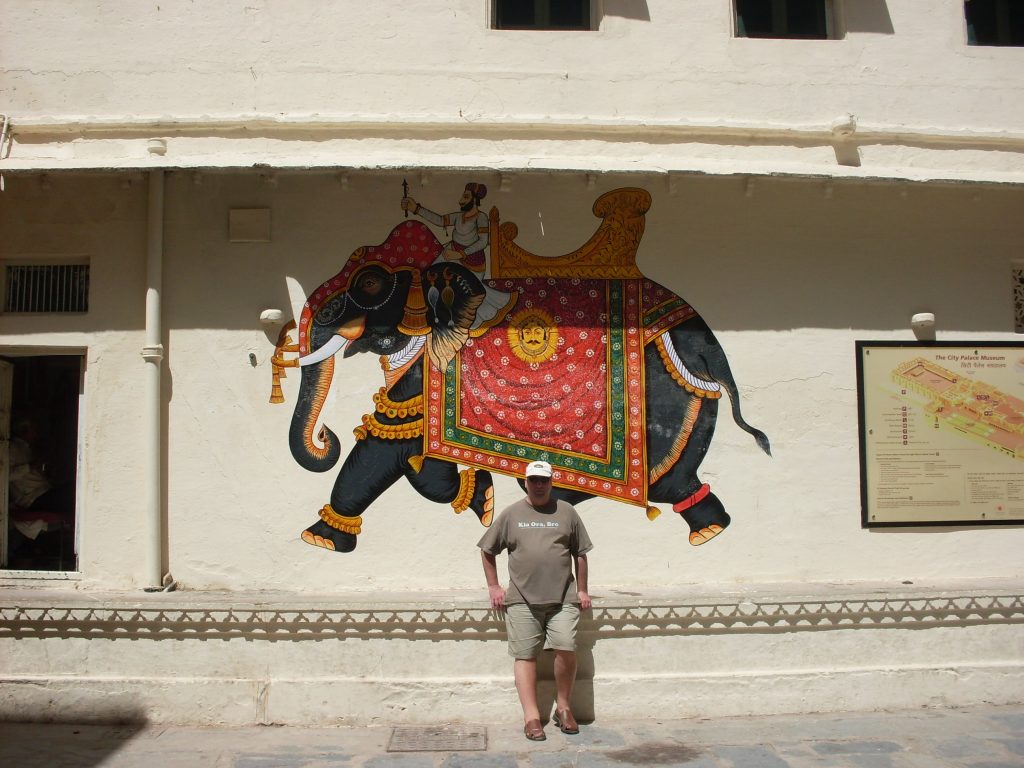 Skipping lunch, we visited Eklingi and Nagda temples, which are both an easy drive from Udaipur.  We managed to avoid the tourist buses.  We virtually walked around the temples in perfect tranquillity except for ever present "shoe minders".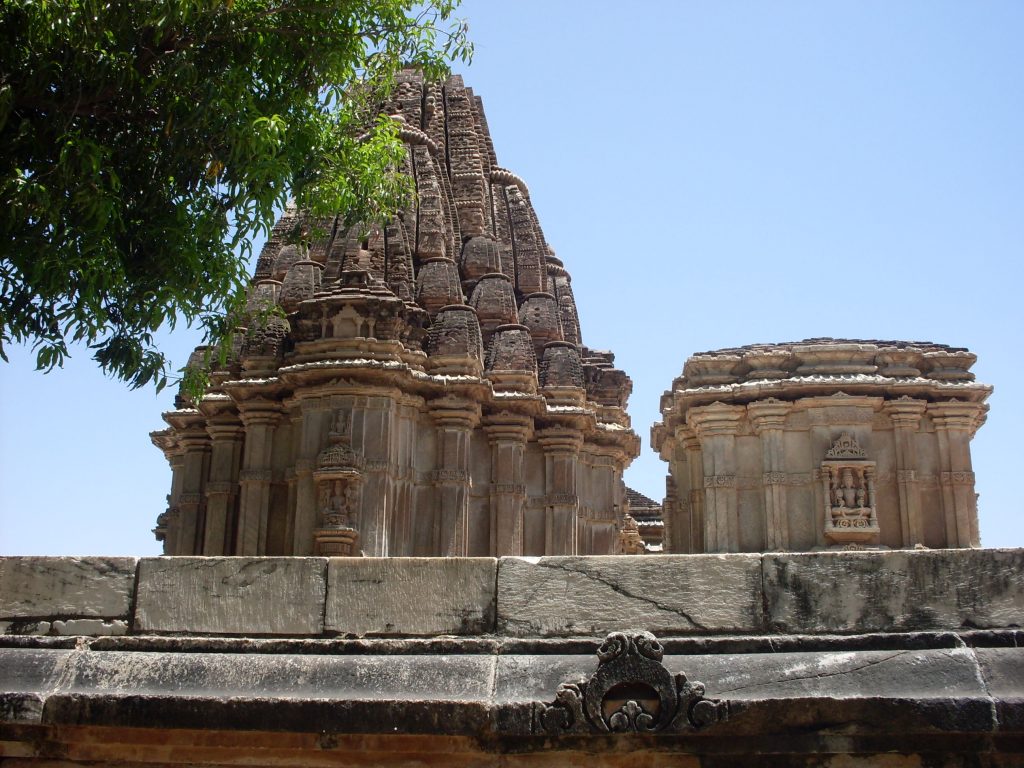 We have been getting used to the idea of spending afternoons by the pool to escape the fierce afternoon heat – today was no exception.  We freshened up by swimming a few lengths in the pool.
After a stroll around the centre in the evening , we returned to the hotel for dinner – which tasted as consistent as their breakfast – dire at best.