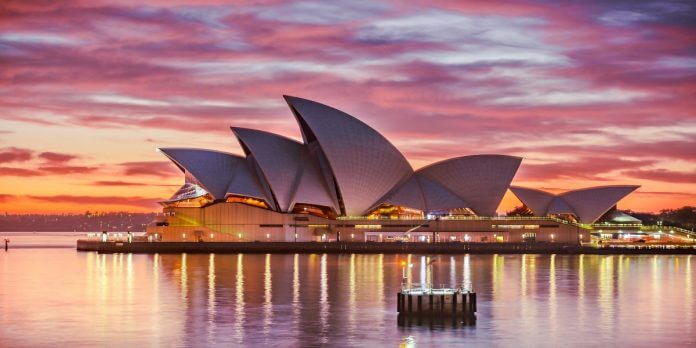 Do you love a challenge?
I've got one for you. Your challenge is to explore Sydney in just two days.
The best part of the challenge is that it's fun and easy.  I've tapped into some local knowledge to find a variety of great activities to create a holiday to remember.
Get ready to tour the bays and beaches.  Be entertained by a huge variety of performers, enjoy the outdoors and eat your way around the world in this busy and bustling city. So, if you're ready for the challenge, read on and find out how you can have a memorable 48 hours in Australia's first city.
Breakfast By The Bay
Set the alarm clock and rise early – you've only got two days. Two days in Sydney requires some serious fuel.  Start your day with a hearty and sumptuous breakfast in one of Sydney's many bays.
Soak up the vibe of Sydney's morning rush at Circular Quay as   swarms of commuters flock the ferries as they head off to work.
Tick off another item on your bucket list as you sip your flat-white and tuck into eggs-benedict on Sydney's central waterfront.  Sydney's iconic Harbour Bridge and Opera House are just a couple of the distractions!  Don't worry, you'll get to the Harbour Bridge later – you haven't even finished breakfast yet.
Another option in the Central Business District is Woolloomooloo and Finger Wharf. If you can spell it before your morning coffee, you're doing well. Woolloomooloo hosts many cafes and restaurants. It's not particularly cheap, but you might spot a celebrity or two.
Work Up An Appetite
If you're extra motivated, slip in a workout before breakfast.
Take a dip at Woolloomooloo's Andrew (Boy) Charlton Pool or cross the bridge to North Sydney Olympic Pool. The Andrew (Boy) Charlton Pool costs $6.50 for general admission, while North Sydney Olympic Pool charges $8.30 and lies just beneath the Harbour Bridge.
You can also swim at one of the many saltwater ocean pools at beaches such as Bondi, Bronte, Clovelly, Coogee and Maroubra.   Most are free and easily accessible by bus from the city.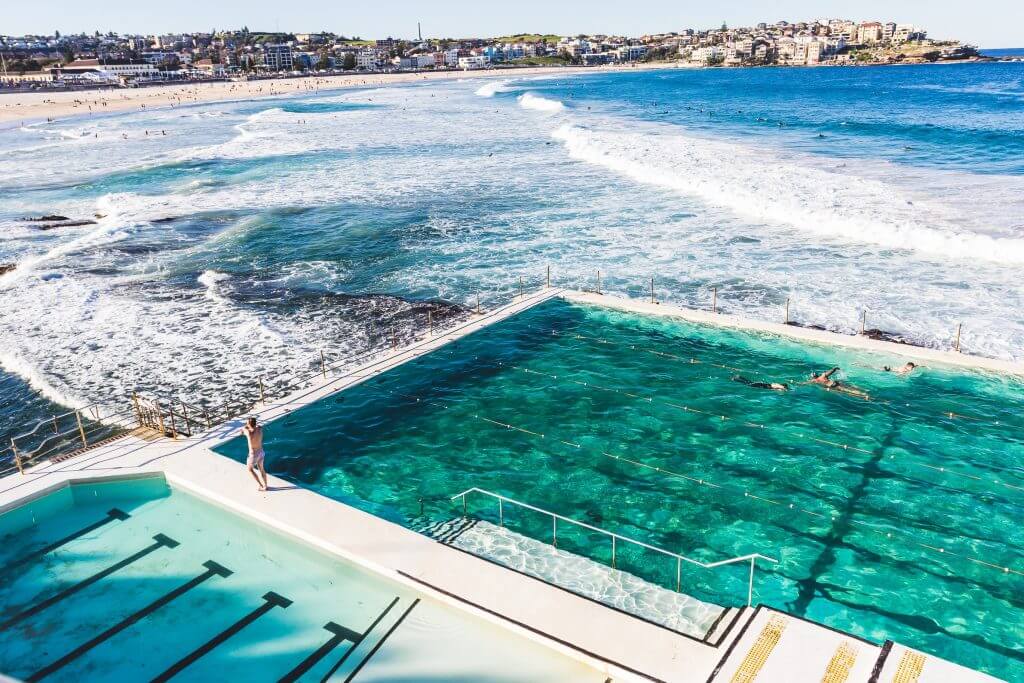 Of course, you don't have to swim.
Get your heart pumping with a brisk walk among the Botanical Gardens' jacaranda trees and then back through the Domain.
Did you Know? Sydney Harbour is not Sydney Harbour
Did you know that Sydney harbour is not actually called Sydney Harbour?  Its official name is Port Jackson, and Sydney Harbour is in Canada.
You'll learn this and other historical information on Sydney's Harbour Bridge Climb.
Designed for thrill-seekers, climbers are rewarded with 360-degree views over the city and harbour and all the way out to the ocean.
Many climbers prefer to scale the bridge at twilight.  You might need to book ahead, and pay more, for this time slot.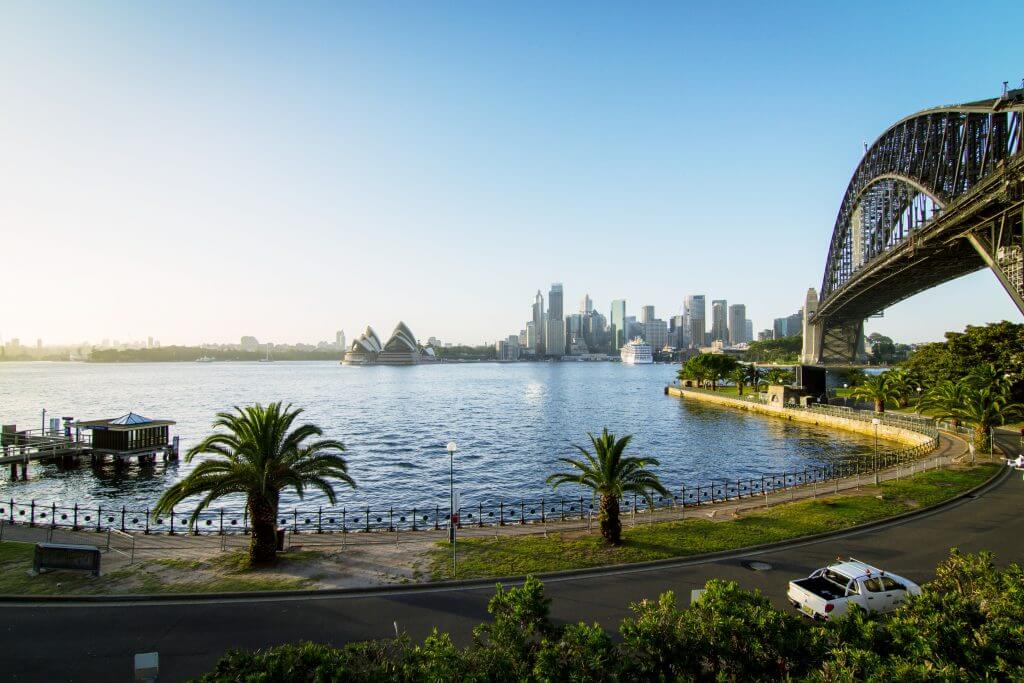 Is it scary?
Possibly. Any vertigo sufferers would find it a bit uncomfortable. You walk along metal grates, high above the street, and even higher above the harbour. Plus, it can get windy at the top and there's the constant sound of traffic whizzing across the bridge under your feet. That said, you're clipped on all the time so there is no actual danger.
If the heights, or the $268 (standard, adult) price tag puts you off, you could opt for an alternative with a similar view.
One of the pylons at the southern end of the bridge is open to the public from 10am – 5pm, 7 days a week. For just $15 (adult) you can walk up a few steep steps to the viewing platform at the top.
One advantage of Pylon Lookout is that you can take your own photos, and snap away until your battery runs flat. You can't take your own camera on Sydney Harbour Bridge Climb, because it could end up on the bottom of the harbour!
Get in the Hole!
Sydney is full of quality golf courses.
One that's affordable, accessible and worth visiting is Bondi Golf Course.  It has nine holes and all but one of them are Par 3, which means it's not too challenging for the average golfer.
The course sits on the northern headland, just above the beach, and players score a view of the famous beach, the coastline to the north and south, and the city itself.
Also, on some holes, and depending on the wind direction, you have to direct your tee shot out to sea, then watch it swing back on to the fairway and (hopefully) into the hole.
A round costs $15 or $20, eighteen holes is $20 – $30, and club and buggy hire is available at the pro shop. To get to Bondi Golf Course, take any bus to Bondi, from either the city or from Bondi Junction. Once in Bondi, just walk north.
"They've been doin' it all day ref!"
You'll hear this if you attend a sporting game in Sydney!
Fans are very generous with their advice to referees or umpires.
In winter, Rugby League (NRL), Rugby Union (Super Rugby) and Aussie Rules (AFL) take centre stage on Sydney's sports fields.
In summer the obsession is Cricket. Sandwiched between the two seasons, from October to May, is the A-League, the national Football competition.  Sydney has two teams: Sydney FC and Sydney Wanderers.
Most of the big games take place at the former Olympic stadium, at Homebush, or the SFS/SCG complex, which is at Moore Park.
Both are easily accessible by train and/or bus. To get to the SCG, many fans catch the train to Central and walk up the hill.
It's a mere coincidence that there are a number of pubs between the station and the stadium!
If you happen to be in Sydney in summer, try to locate a Surf Life Saving competition at any of the beaches between Cronulla (south) and Palm Beach (north).
Cute and Cuddly
See cute and cuddly animals. See ferocious animals. Watch live shows, enjoy a ferry ride and admire more views of the harbour.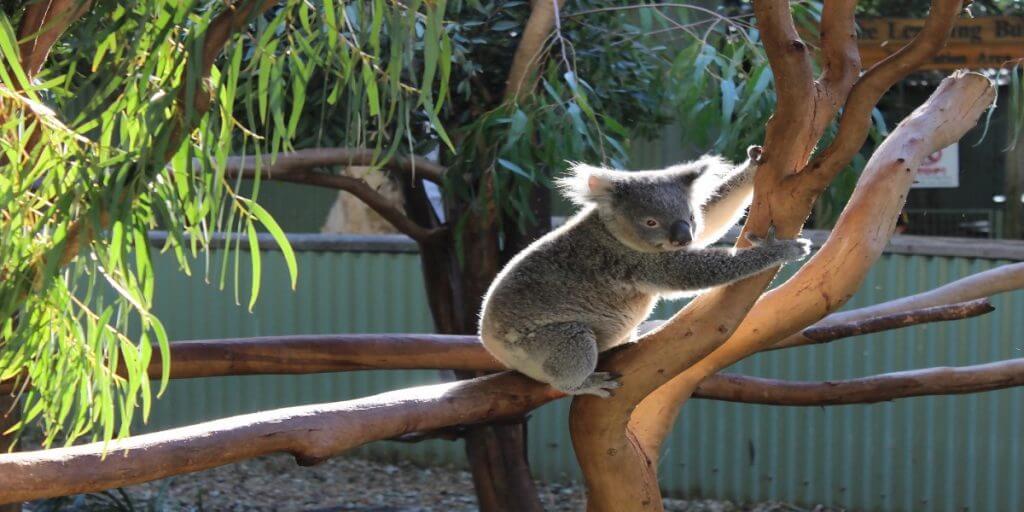 Do this at Taronga Zoo.  An adult's general entry is $42.30, children $24.30 and family passes = $118.40. You can even stay overnight at the zoo; there's accommodation sorted. 
Are you hungry yet?
Food from every culture in the world is served up in Sydney, especially in the city's western suburbs, which is the multi-cultural heart of the city.
Head to suburbs such as Auburn, Lakemba and Campsie for a feast from the Middle East, South East Asia, South Asia, Africa and Latin America. Which restaurant should I visit? The one that's full of locals!
For a great mixture of food, fusion, music, art, performance, coffee and architecture, go to the Inner West of Sydney. Follow your nose to suburbs like Surry Hills, Newtown, Erskineville and Marrickville, which are all quite close to the city.
Kick on!
Nightlife in Sydney is exciting and varied. Sydneysiders head indoors in winter, then wait for spring and summer to hit the outdoor concerts, night markets and cinemas, including a cinema above an ocean pool. Yep, you can grab an inflatable, lie in the water, and watch a movie.
Now you know that it is possible to have a super holiday in Sydney in just 2 days. Follow this guide, get yourself an Opal card for public transport, and get out there…she'll be right mate.