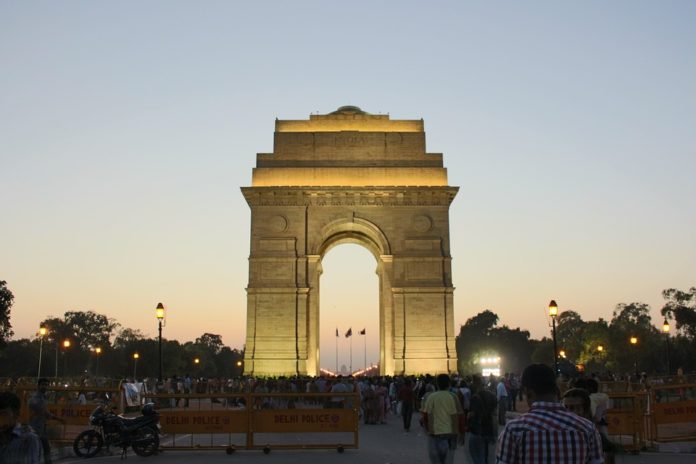 Updated October 2021
We left Mumbai today for India's capital, Delhi, on an internal flight with IndiGo.  I have to say that I was impressed with Mumbai's Domestic Terminal.
We were warmly greeted with friendly smiles and flowers at Delhi airport by our travel agent (UOR Travels).  What a pleasant surprise Delhi was – much cleaner and greener than Mumbai – but still with high levels of traffic congestion.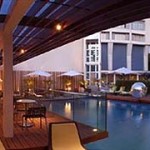 We had a meeting lined up for the afternoon, so didn't have too much time to sit by the Park Hotel New Delhi's excellent pool.
Fortunately, our meeting's hosts softened the blow with a popular and wonderful Indian snack called Tikki.  Had we not had dinner booked for the evening, I think Rhys and I would still be eating 2nd helpings now!
We were promised a surprise for dinner by Sandeep and his team at UOR – and we certainly got one!
Rhys and I were accompanied for dinner by Sandeep and Nikieta.  They arranged for us to have exclusive use of the kebab terrace on the 4th floor of the "soon to be opened" Second Sin Restaurant, in one of Delhi's trendiest suburbs.
Laurent Guiraud, the General Manager, was on hand to ensure that food kept coming and that the tandoori dishes, kebabs and dhal makhani was of the highest quality.
Bursting at the seams from some of the finest Indian food you could ever taste, we returned to our hotel ready for an early night before we tackle what Old Delhi has to offer tomorrow.