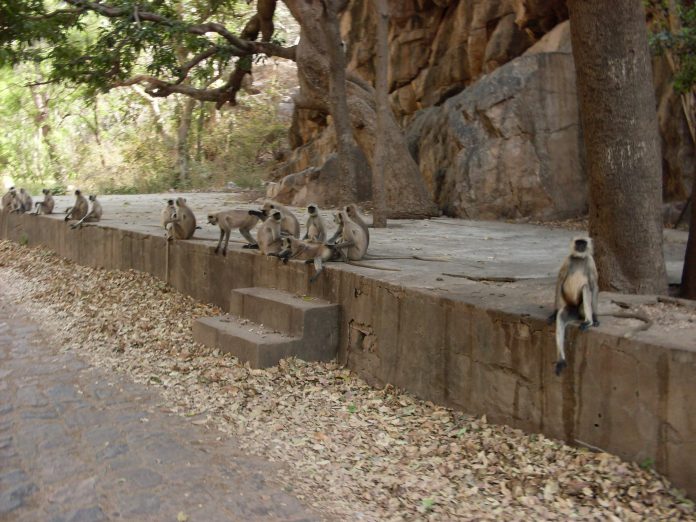 Updated October 2021
We had an early start this morning as we had a 6 hour road trip for an appointment on an afternoon safari to spot a Royal Bengal Tiger.  Arriving just after 12:00 from a very bumpy road trip (our driver found every pot hole between Agra and Ranthambore) we were thankful of a quick swim at the hotel's pool and some lunch before our encounter with "Shere Khan".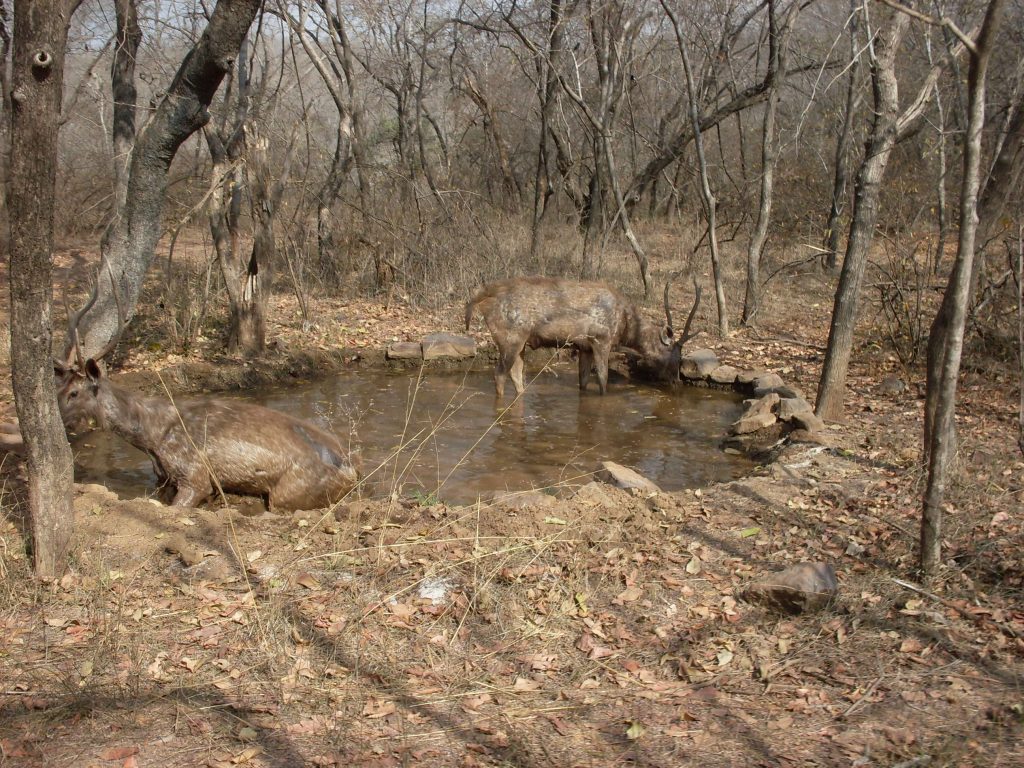 I must admit, that having been twice before and not seeing the world's illusive cat, I did not have high hopes – although my expectations naturally remained high.  On my last visit, a Black Leopard leapt from nowhere from about 5 metres in front of us and was gone in a flash.  We shared a small Cantor with a family of 4 from Brussels, Belgium and headed off just after 15:00 in search of the Lord of the Jungle.
With cameras and binoculars poised, we set off in the mid-day sun (temperatures exceeded 45 degrees) and crossed our fingers.
Ranthambore Regional Park is globally recognised as a world leading tiger sanctuary – but like all good nature parks, nature is left to run its course.  Unfortunately, today was not our lucky day, although we saw plenty of deer, birds and even crocodiles – but no tigers.  Still, tomorrow is another day!