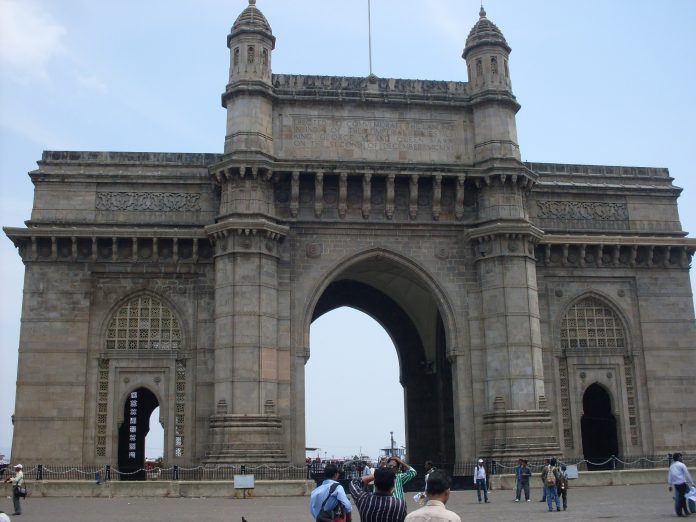 Updated October 2011
What an experience last night at the game.  Mumbai Indians won a close game and the atmosphere at the stadium was excellent.  Certainly the best of the venues we'd been to.
But what an ordeal to get into the stadium – we were frisked 18 times for weapons, etc and had our tickets checked 12 times.
As they say "all good things come to an end" and today was our last full day in India for this trip.  Rhys and I took a deep breath and decided to tackle Mumbai's train system and congested city centre.
We arrived in Mumbai Central (CST) with no real plans – other than just to walk around.  We walked past the maidans, where future Sachin Tendulkars were plying their trade.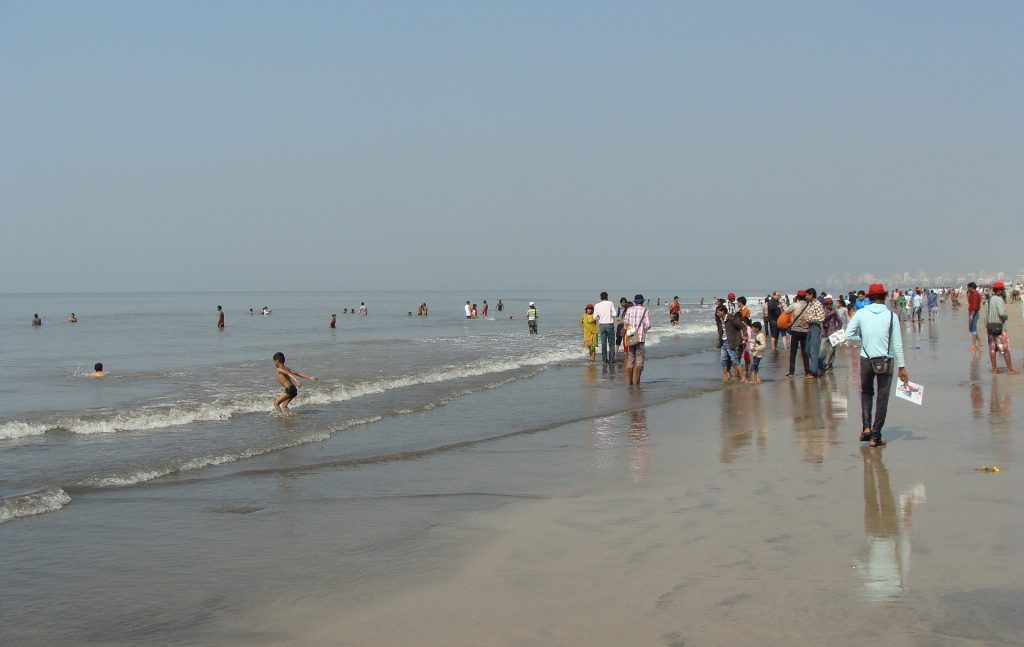 We used the cricket ground as a landmark and found our way to Marine Drive (also called the Queen's necklace).  We strolled up to Chowpatty Beach before hopping onto a local train at Charni Road and eventually back to the hotel.
This evening we took a rickshaw for the short distance to Juhu beach, which was packed with families taking advantage of the sea breeze.
We strolled through the many food stalls next to the beach.  We opted for bhel puri (puffed rice and potatoes served with tamarind sauce) and pav bhaji (spicy mashed vegetables and toasted bread).
With bags packed, flights confirmed and passports and tickets secure, we decided to watch a bit of TV before getting an early night.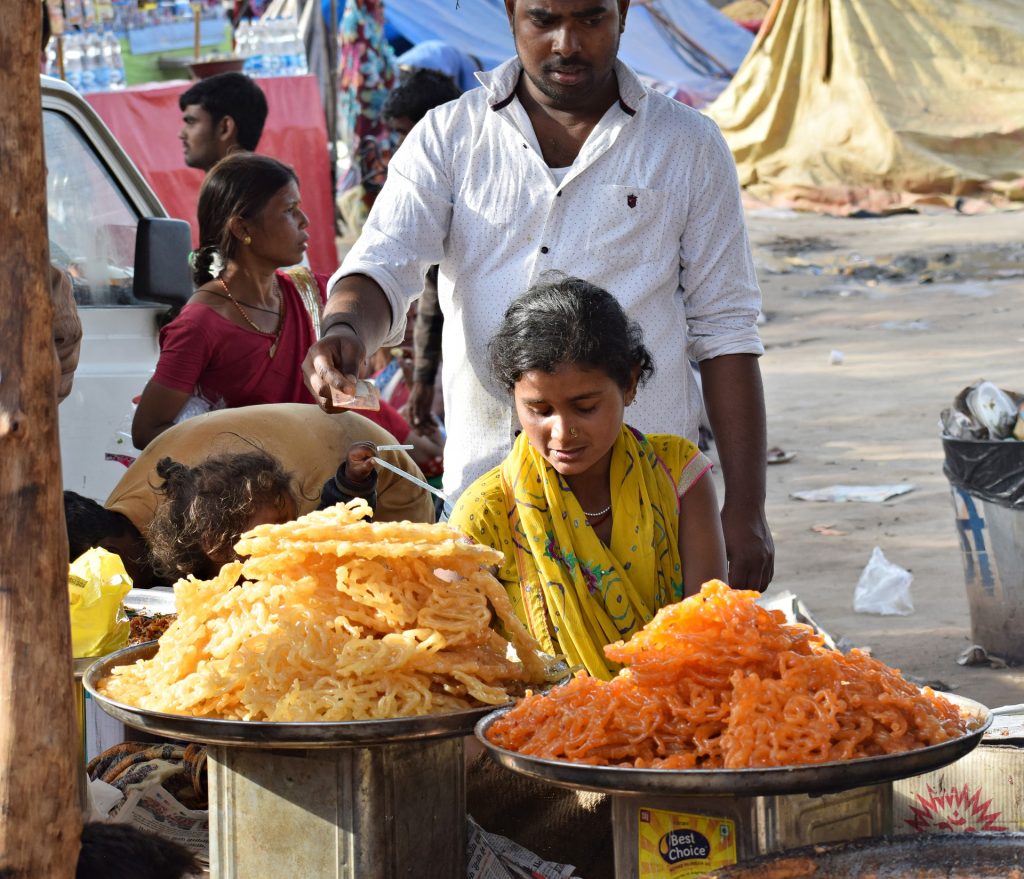 But Rhys decided he'd tackle one more snack.  And duly brought back some Jalebi (made by deep-frying flour in a circular (coil-like) shape and then dipping it in syrup) from the food stalls next door.