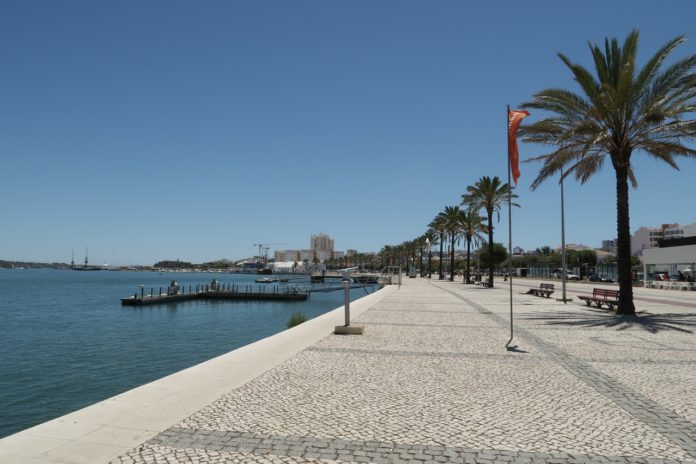 Ever considered Portugal's Algarve for a winter break from Northern Europe's chilly winters?
So what makes The Algarve an ideal winter destination? For a start, temperatures consistently reach the high teens during daylight hours. And it's not uncommon for them to reach low twenties. As the weather is so pleasant during winter, you'll be able to get out and see more during its low season.
It's also quieter, with fewer crowds. You won't need to hunt for car parks or jostle for prime beach positions. That's right, there will often be glorious sunny days that'll beg you to head to the beach!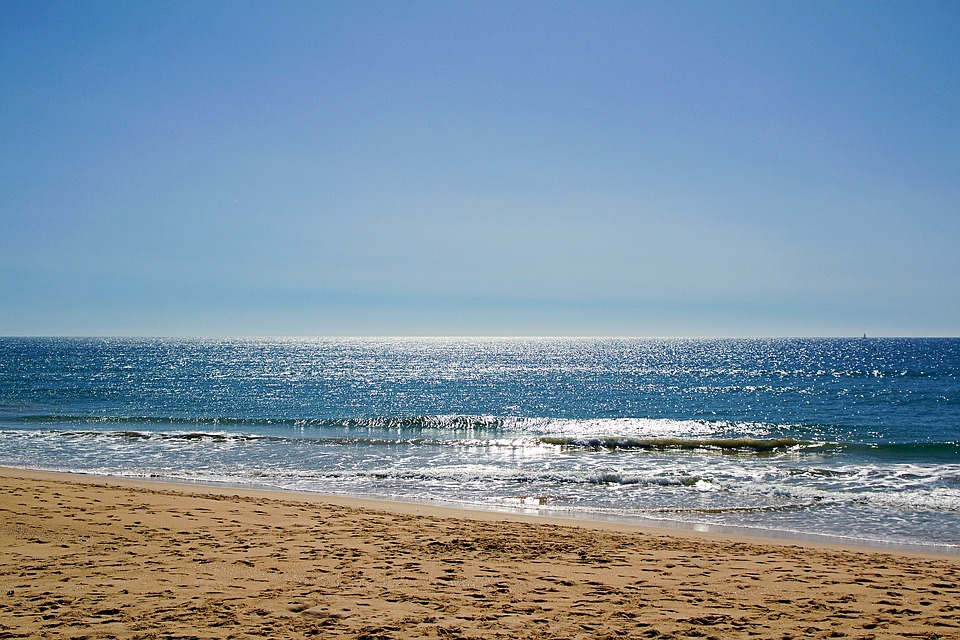 But the Algarve's not all about beaches. Here are a few of my tips to explore its history and wildlife.
One of the Algarve's major draw cards during winter is undeniably its tranquillity.
It's no secret that during summer-time, the Algarve virtually sags under the crush of holidaymakers. Its beaches are often crammed with tourists during summer.  Tourists fill its resort hotels, golf-courses, boutiques, souvenir shops, cafes, bards and discotheques.
But during winter, it's a haven for peace. You'll be able to visit its incredible forts, beaches and many other places, without pushing, elbowing, or bumping against anyone.
Faro
Faro, unlike many airport towns, is well worth a visit.
Many holidaymakers bypass Faro on their way to the Algarve's more popular beach resorts. They're missing out on this well preserved town and its medieval streets, unusually quiet beaches, and marina. You'll need sensible walking shoes to explore the town's cobbled back streets.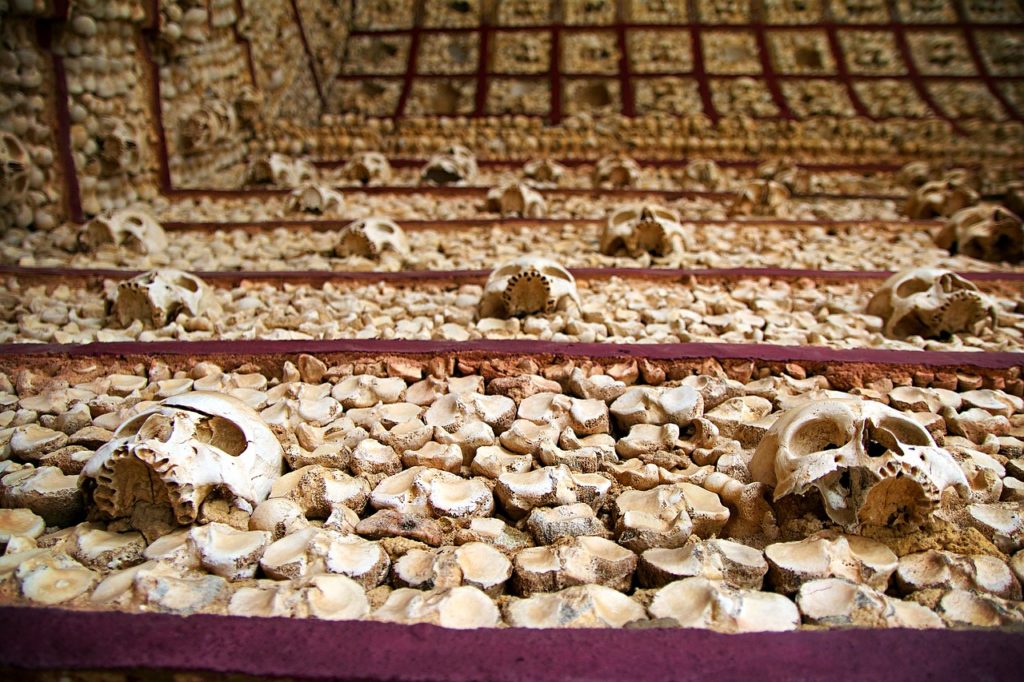 The 18th century Igreja do Carmo features earliest examples of Rococo architecture. Out in its back garden, the sinister looking Capela dos Ossos (Chapel of Bones) was constructed from human skulls and bones from monks who were buried in the local cemetery.
Se Cathedral, with its golden altar and grand pipe organ, was partially burned down in 1596 and rebuilt during the 18th century.
Silves
I first discovered Silves (pronounced sil-vish) and the Algarve's biggest and best-preserved castle, nearly a quarter of a century ago. Sitting on the banks of the River Arade, the city was once the capital of the Algarve while it was occupied by the Moors.
It's a very relaxed city. Wandering its steep cobbled streets offers opportunities to admire the remnants of of its illustrious history.
Lagos
I fell in love with the whitewashed coastal town of Lagos. Small houses with terraced roofs and pastel coloured doors line the fishing village's narrow, cobbled, streets.
The Marina de Lagos is undeniably one of the Algarve's most beautiful marinas. Meia Praia's white sandy beach is Lagos' most popular beach. Its safe waves, wide open spaces and relaxed atmosphere serves as an ideal beach for children to play.
Castelo de Lagos is an iconic example of Moorish fortification. Built in 1498, Igreja Paroquial de Santa Maria de Lagos, stands proudly in the centre of Lagos and still hosts regular masses. Igreja de Santo António is crammed with detailed gilded wood-carvings, paintings and the famous Portuguese azulejos.
Sagres
Sagres is as far west as you can travel in continental Europe. It was once thought to be the end of the world!
The landscape is desolate and windswept, where the Atlantic pounds the bases of the sheer cliffs with tremendous force.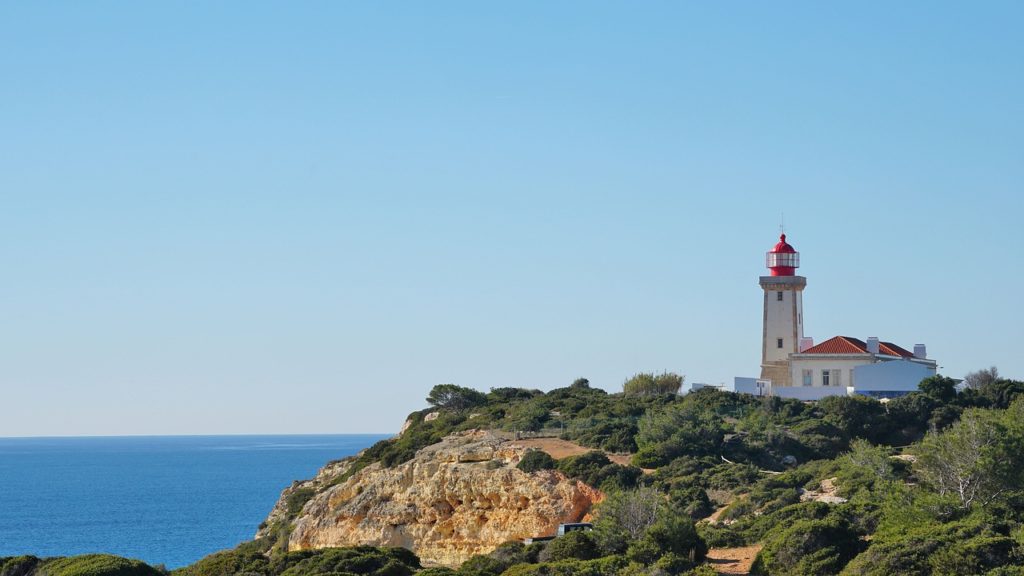 Prince Henry the Navigator founded a school of seamanship there more than five hundred years ago. He taught his students how to use compasses and how to sail against headwinds. Francis Drake destroyed most of the school but some walls remain on the clifftop.
Six kilometres north of Sagres lies Cape St Vincent lighthouse, where waves crash with such strength they dispatch huge clouds of sea spray.
Portimao
Portimão, western Algarve's largest city, was once better known for shipbuilding and sardine fishing. Now, the city's once busy fishing docks have been replaced with an attractive public walkway, leading to picturesque tree-lined plazas in the old town.
The old town, retaining its distinctive Portuguese charm and religious buildings, is now also occupied with swish open-air bars and cafes. My favourite memory of Portimao was following the aroma of sardines being barbecued next to the riverfront.
Ria Formosa National Park
Labelled one of Portugal's Seven Natural Wonders, Ria Formosa Natural Park is an amazing place. Classified as a Natural Park in 1987, it covers more than 18,000 hectares.
The coastal lagoon is continually changing due to the continuous movement of tides, currents and winds, making it a fantastic refuge for local bird life.
During winter, more than 20,000 birds call Ria Formosa their temporary home. It's a welcome "lay-over" on migration routes between Europe and Africa.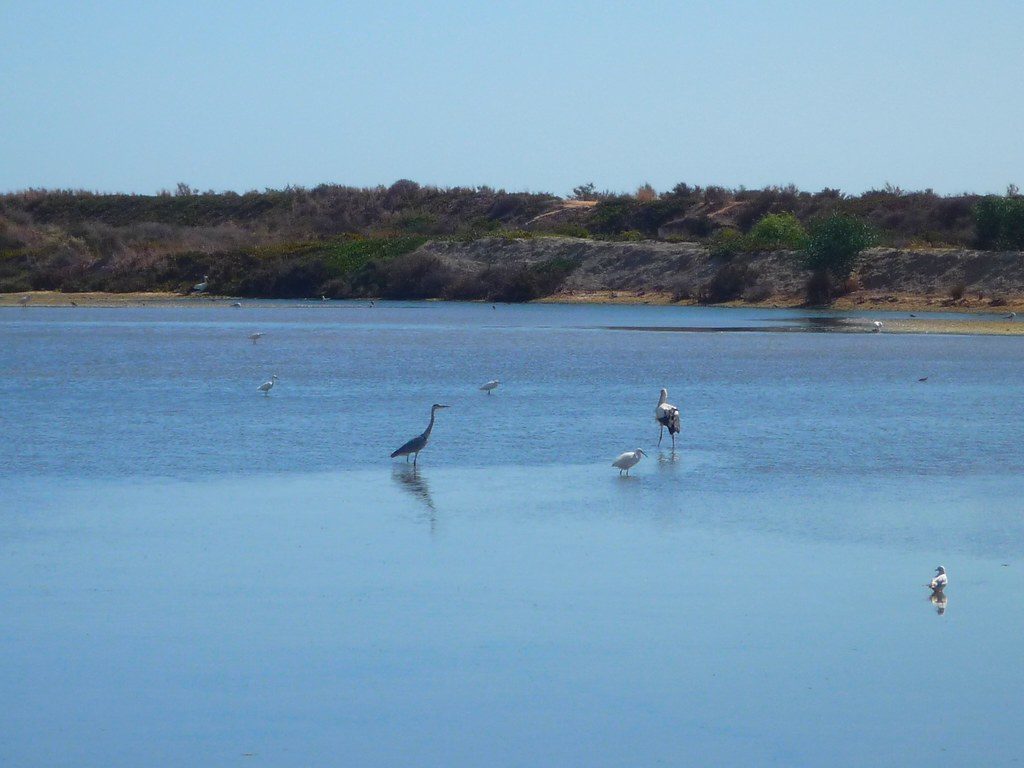 Due to the Park's shallow waters, the lagoon is a nursery for many oceanic species to spend the early stages of their lives. Endangered species, including a chameleon that only exists in the south of Portugal, are found. The Park also plays home to the world's biggest population of seahorses.
Regardless of the weather, the Algarve has incredible coastlines to enjoy. Even if you're not visiting beaches, exploring the many white-washed villages and towns are a great way to spend a day or two.  And the numerous parks offer a chance to observe wild-life up close and personal.