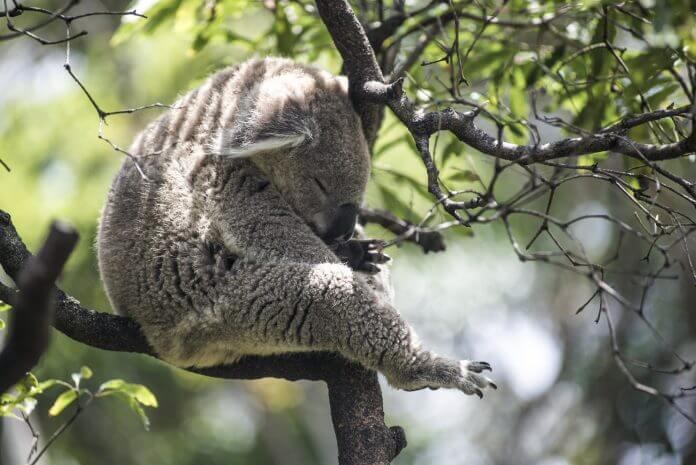 "Mine's the orange one" Cerys demands with a mischievous cheeky smile."I'll have the lilac one" adds Cerys' friend Laura. The remaining choice hangs in the balance and my wife Karen saves me some embarrassment as she grabs the "hot-pink" ball and leaves me with the more masculine mustard yellow one.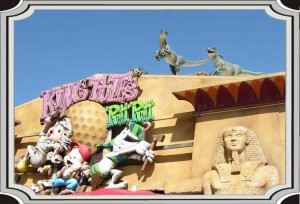 King Tutt's Putt Putt is in bustling Surfers Paradise on Australia's Gold Coast and offers the perfect respite from a day at the beach or a heart-pumping afternoon on roller-coasters.  54 holes of mini-golf may not scream "classy" to most people.  But my competition has been issuing me ultimatums all day. We take our mini-golf seriously in our family!
Laura assures us that she hasn't played mini-golf for ages.  I feel confident. I kn0w Karen is only playing to keep the peace, so that leaves my arch-rival Cerys, who shares the same competitive gene as me. "Keep your head straight and your knees slightly bent" I whisper to myself–certain that I'll have a head start on my teenage daughter.
Laura's "alleged" first game in ages, sees her overcoming King Tutankhamen's curse as she sinks a short putt for a par on the 1st hole. "This'll be more difficult than I thought" I mumble to myself.
Over the next 12 holes Cerys and Laura both sink hole-in-ones. I suddenly recall Aesop's hare and the tortoise fable. "Stay patient" I motivate myself. It works.  We enter the Egyptian course's "glow-in-the dark" tombs.
Perhaps it's the dark spaces and King Tutankhamen's loyal cobra that causes my adversaries to drop shots. It might be my playful coughing and spluttering just as they stoop to take their shots. I'm not ashamed – I've a game to win!
King Tutt's Putt Putt has 2 indoor courses and 1 outside challenge.  I retain some pride on their 18 holes Egyptian course with a 5 over par 41. Now it's time to challenge the world of dinosaurs and exploration in Jurassic park.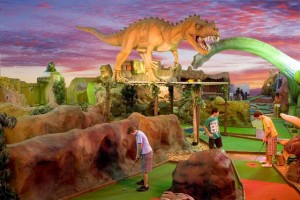 Almost immediately I have to start thinking hard about shot selection. "Play through or around the piping" and "should I bank left or right" I mutter, as well as wondering how I'd avoid T-Rex's imposing stare.  But no-one listens.  My competition is not giving up any secrets and they want revenge.
For the next 18 holes we trade holes-in-one and some idle chit-chat about the life-like models and statues under the watchful gaze of prehistoric dinosaurs. I'm sure there is a little cheating going on. The mandatory one-club head relief from an obstacle becomes three on several occasions and I'm sure that scores are being "adjusted".  But no-one says a word.  We aren't playing normal golf rules – we are on holiday.  Or so I thought.
Cerys demands a recount. Karen insists that her adding up is as good as any A grade year 13 student and insists that her decision is final. My hole-in-one on the 17th ensured that I pulled a stroke back and tie with Cerys on 42 – 6 over par.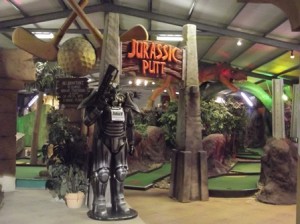 This is not the Australian Open. There will be no play-off, sponsor cheques to collect, nor lines of autograph hunters awaiting me – only shouts of "can we go home now please?" I accept that 36 holes are enough for one night and settle for a customary "19thhole" refreshment.
There's plenty of parking at King Tutt's Putt Putt, the courses are well designed and will suit all ages, and the 54 holes won't leave a big hole in your pocket. I know I'll never be good enough to join Tiger Woods on the professional circuit but I'll continue to indulge in a little more family rivalry.  And I'll keep a close eye on my daughter's ball tampering!