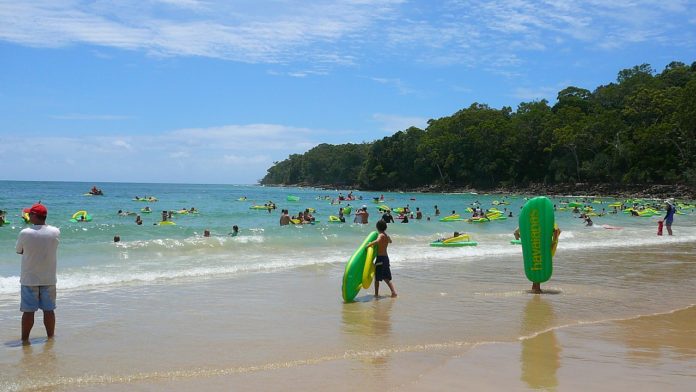 It's easy to understand why Australia's "Sunshine Coast" is awarded its name. It has great weather all year round. Daily average temperature between 21 to 29 degrees. Swimming in the ocean is an all year-round activity!
Australia's beaches are rated some of the best in the world.
The Sunshine Coast's beaches are in an elite group which is why so many people add them to their bucket lists! Abundant stretches of clean white sand and sparkling warm waters ensure swimmers and surfers are spoilt for choice.
Australia's world-renowned surf lifesavers patrol most beaches. Beaches are seldom crowded so there's ample room for everyone to kick-back and relax, play beach cricket, or read a book.
Driving from Brisbane to the Sunshine Coast
Just over an hour's drive north from Brisbane, you'll discover pounding surf, secluded bays, stunning beaches on your way to the Sunshine Coast's playground.
Noosa
Arguably, Noosa ranks high on many Australians' most popular beach side holiday destination lists.
I first visited Noosa for friends' wedding in 2002. It wasn't difficult to understand why David and Jenny chose Noosa's white sandy beaches and sparkling turquoise waters to tie the knot.
Apart from the lure of its beaches, Noosa has 4,000 hectares of unspoiled bushland, just steps from its shores. You'll be upset if you're one of the unlucky ones who don't spot koalas hanging from Eucalyptus trees. It's a sight that's seldom found so close to a bustling beach.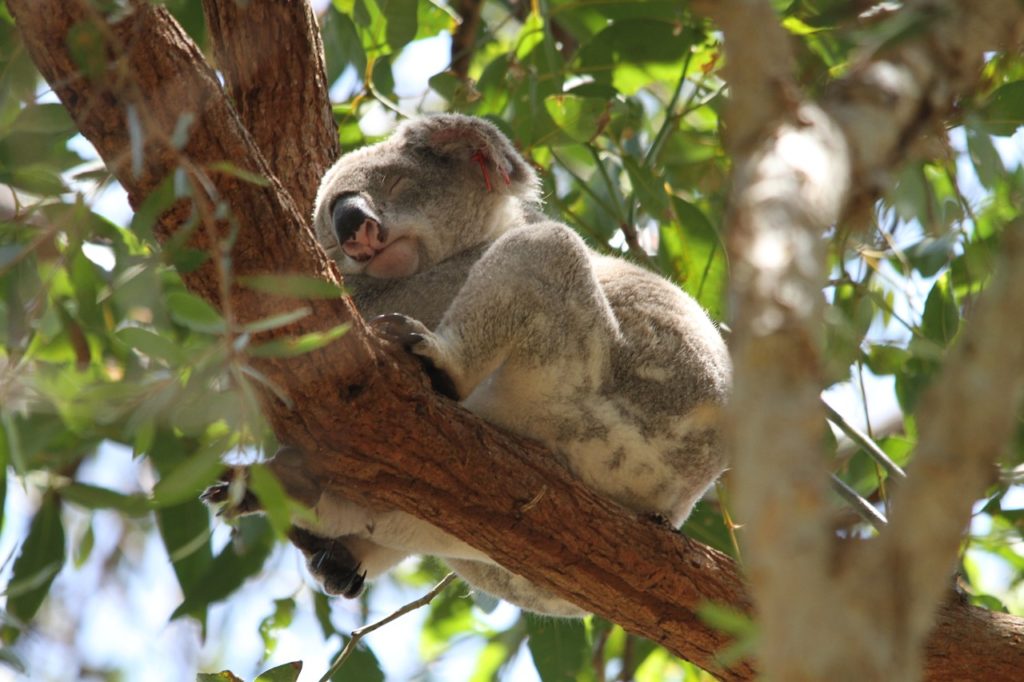 Surfers have easy access to Noosa's many surf-beaches. Late afternoon gets busier when the local teenagers, hugging their latest surfboards, finish school.
The surf quickly plays host to "360s", "hang-fives" and "cut-backs" as everybody tries to out-compete each other.
The town has plentiful decadent hotels, luxurious apartments and suave boutique shops.
For a more lively and energetic part of town, head across to Noosa Heads where you'll find quaint beaches, bars and restaurants.
Visitors seeking a less populated alternative to Noosa will likely head to Coolum, Sunshine Beach or Peregian.
They're more laid back than Noosa. You'll discover relaxed suburbs famous for exquisite coffee, seafood delicacies and healthy doses of Vitamin D!
Foodie Paradise
The Sunshine Coast has more to offer than its beautiful beaches and ample supply of sunshine. Enjoying one of its one hundred surf breaks is an obvious draw card. But even surfers need to eat!
The locals flock to Mooloolaba, Noosa and Maroochydore Surf Clubs' restaurants. They tuck into fresh seafood platters, accompanied with a refreshing glass of ice cold beer or wine. Oh, and the view overlooking the ocean comes free of charge!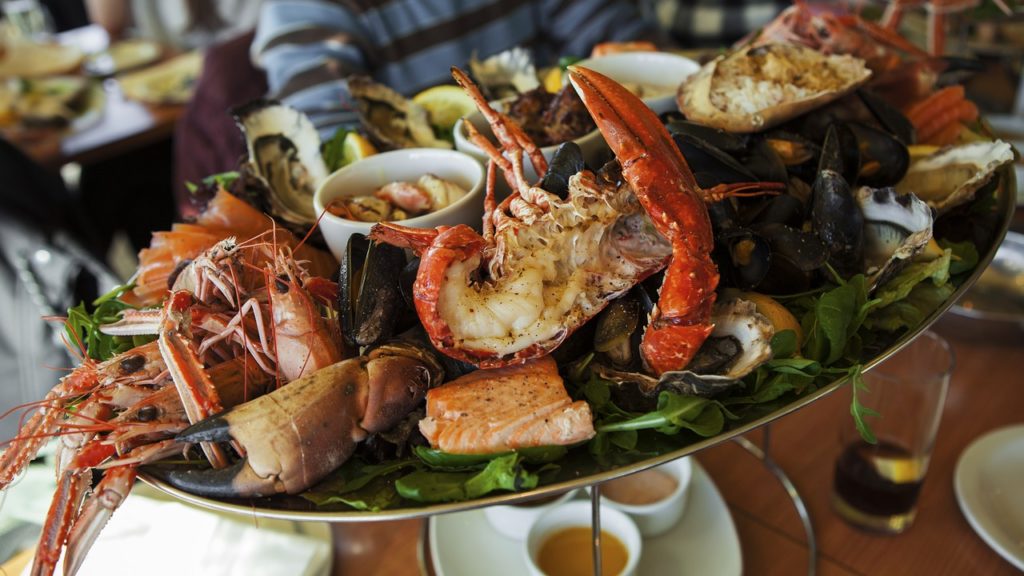 It's definitely worth experiencing it during your stay in the Sunshine Coast.
Popular Activities
Mooloolaba's Underwater World is a must-see excursion when travelling with children. They'll get the chance to experience marine life like they've never seen before!
Australia Zoo, where Steve Irwin owned and worked, is a local icon.
Hold a baby crocodile or snake and then watch their larger siblings and parents being fed. From a safe and suitable distance, of course!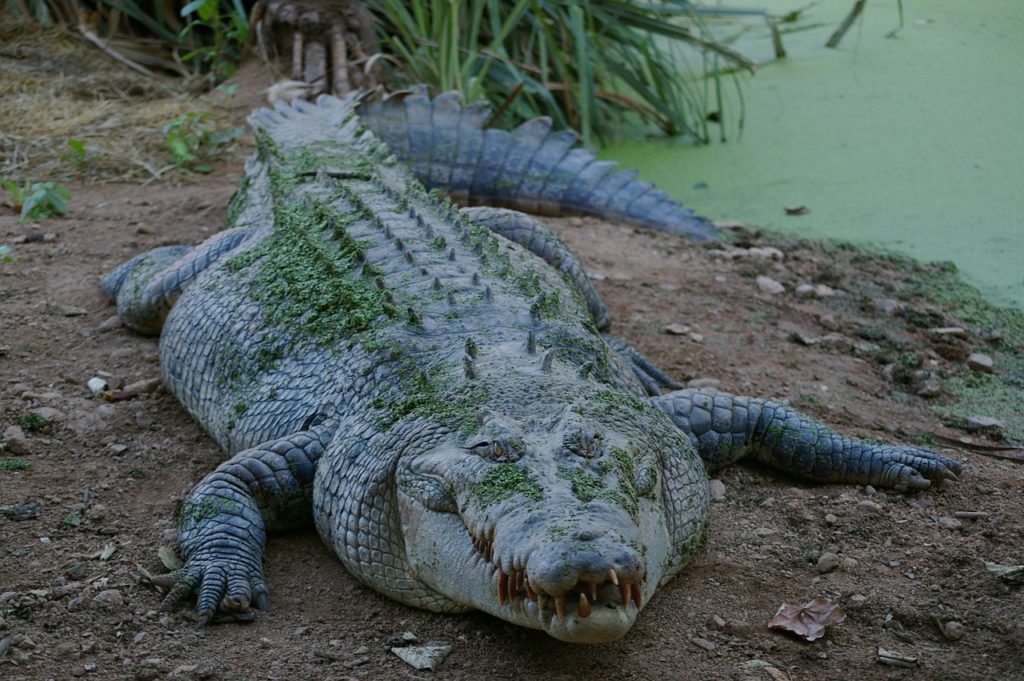 Fitter visitors will love the vast expanse of greenery that Glass House Mountains offers. Head out alone for a challenging trek. Or bring the whole family, equipped with a delicious picnic, and make the most of one of Australia's most beautiful expanses of land.
Eumundi Market, the brainchild of two Australian friends over 40 years ago, is held twice-weekly. More than six hundred stall-holders gather to sell their local good, hand-made crafts and home-made delicacies.
For many travelling to the Sunshine Coast their primary goal is to soak up as much sun as possible.
But when some respite from the harsh sun rays is required, Mapleton, Maleny and Montville are perfect getaways.
These historical villages, set in the cooler hillsides, provide opportunities to wander around boutique stores, admire views across to the ocean, or grab a locally made ice-cream or two!
Getting Around
Sunshine Coast's airport, in Marcoola, is serviced by regular direct flights from Sydney, Adelaide, Melbourne and Auckland.
The nearby Bruce Highway enables an easy one hour drive from the Sunshine Coast to Brisbane, the state capital.
Queensland Rail operates a regular service between the Sunshine Coast and Brisbane. The railway also provides access to all major Central and North Queensland towns and cities.
Other transport services, include regular bus services within the Sunshine Coast region, and to and from the Sunshine Coast. Rental cars and taxis are also readily available.