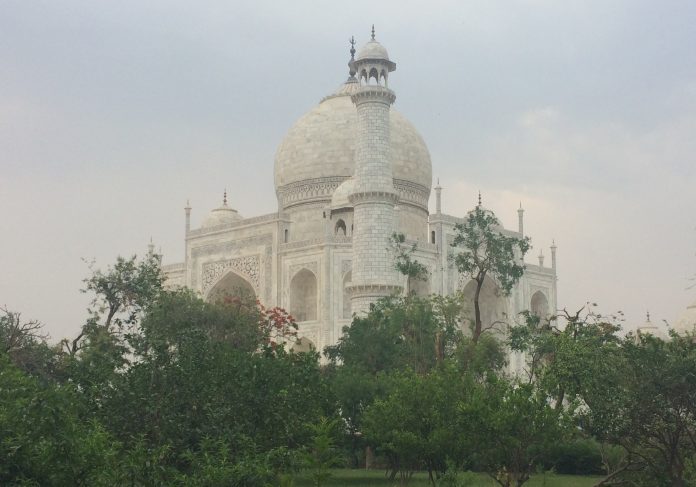 Updated: August 2021
This morning I had mixed feelings.  On the one hand, I would have liked to have stayed in Delhi longer (as it exceeded my expectations) but on the other hand we were off to Agra today.
Goodbye Delhi
After packing (Rhys displayed all of the finesse of a bull in a china shop) and a good breakfast, our driver Ajit collected us from the hotel just after 8am.  We couldn't leave Delhi without seeing Raj Ghat (where Ghandi was cremated after he was assassinated in 1948), the iconic India Gate (a 42m arch commemorating India's war heroes) and Rashtrapati Bhavan and Ministry Buildings (very impressive government buildings).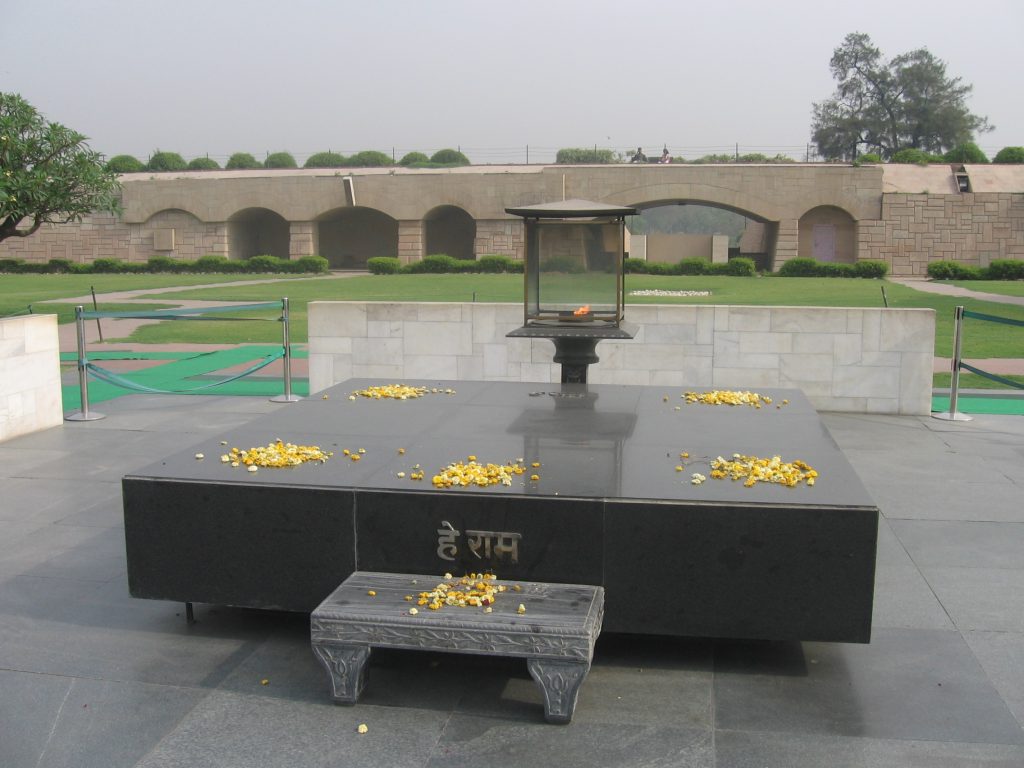 The journey from Delhi to Agra took about 5 hours – about 200 kms, which gives you some idea of the roads, etc.  About 10 kms from Agra, we stopped at Akbhar's Tomb in Sikandra – what a surprise and gem and well worth an hour and half of our time.  An added side attraction was the wildlife – monkeys and deer roaming free.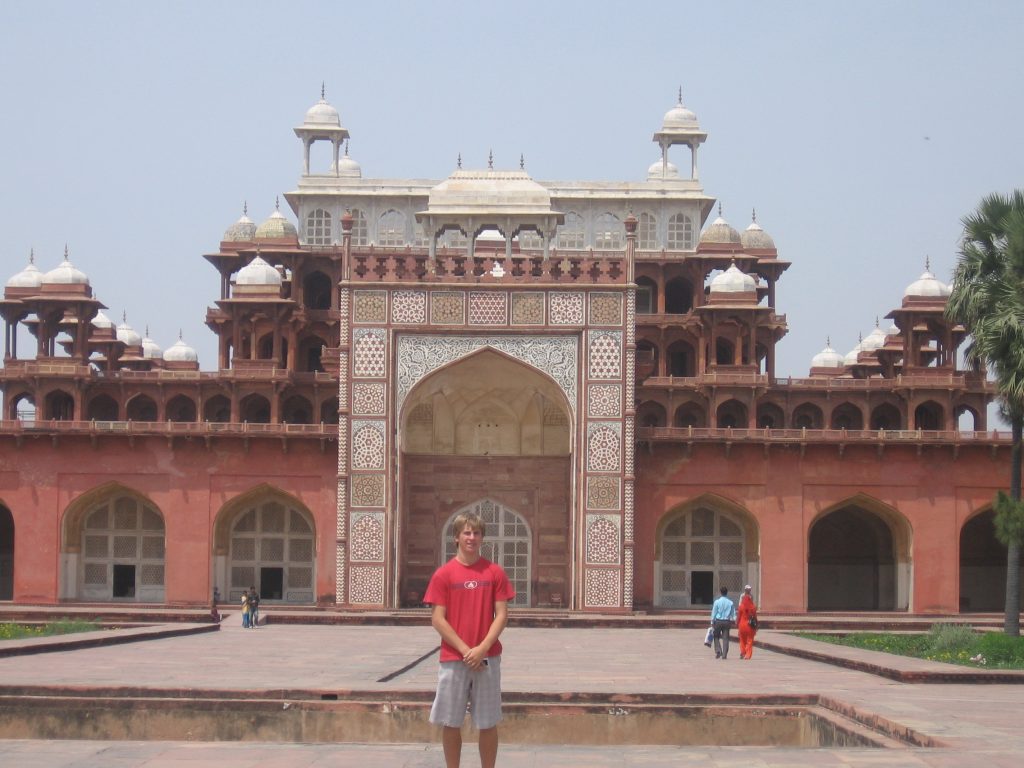 We arrived in Agra in the middle of the afternoon and decided to go to Agra Fort rather than go tomorrow.  I'd been before so felt confident that we wouldn't miss anything and knew we'd have more much more time tomorrow.
Almost a Bollywood Star!
I was almost right until 2 of India's acting icons (Imran Khan & Katrina Kaif) decided to gate-crash our "party" near the end of our visit – or were they here to see Rhys?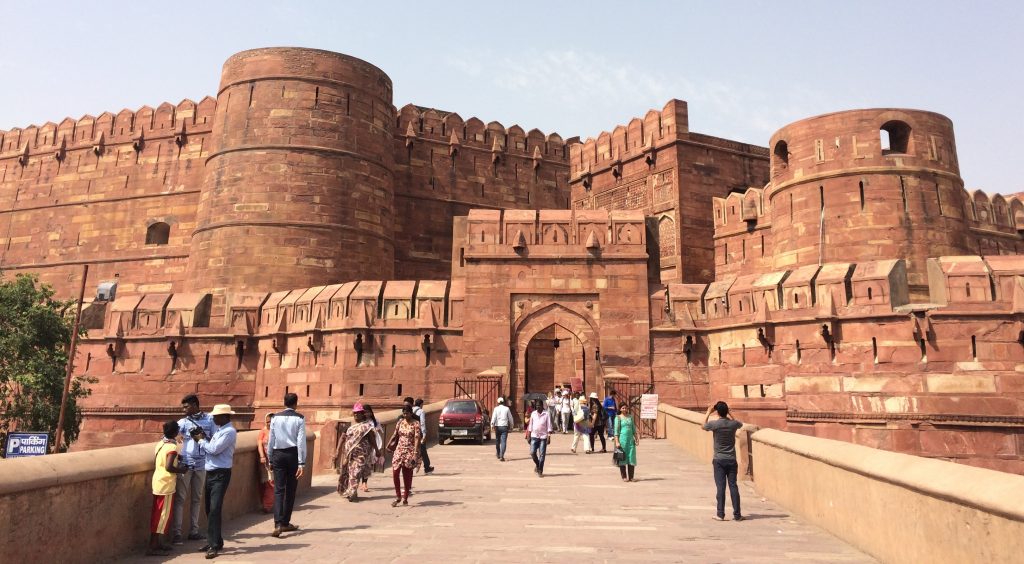 We checked into the Jaypee Palace, a 5 star hotel and convention centre.  We were greeted with beautiful flower garlands and a drink, and shown to a very well appointed room.
Unfortunately, we were given a room that was apparently already occupied (how do hotel staff manage such an error?) and were shown another room.  Unperturbed (yes, really) Rhys and I threw our bags into the corner, got changed into our togs and went for a swim – we thought "this is India, we're Kiwis and we're on holiday after all!"
If ever there was a need for insect repellent!
But trust us to choose the same venue as Agra's entire fly squadron this afternoon!  After about 10 minutes swatting flies, we gave up and retired to the luxury of the hotel's lounge.  I now know how our Aussie cuzzie's feel!  What a shame, as the pool looked so inviting.
But all was not lost today.  This evening, we had yet another excellent experience of Indian food and service at "Pinch of Spice" on Agra's Fatehabad Road.
Disclosure: Rhys was hosted and accompanied by myself and at no cost to him!