The Land of Kings
Rajasthan, is surely the most colourful and unique state in Northern India, if not all of India. Its capital, Jaipur, the "Pink City", derives its name from the reddish-pink stones that were used to construct its elegant buildings.
Jaipurites closely link the city's history to Maharaja Jai Singh II, who became King when he was only twelve.
The Pink City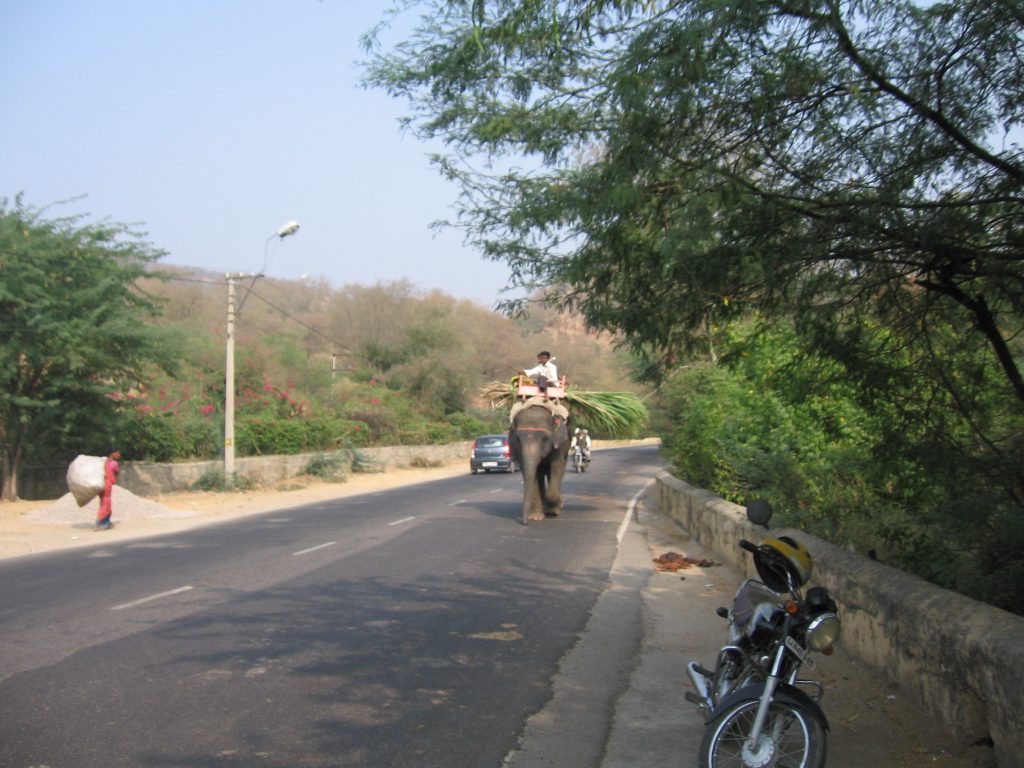 Goras ("tourists") marvel as Jaipurites continue to use camels and elephants throughout the city to transport their goods.
It's as if time has stood still for many in this enchanting fairy-tale city, which proudly boasts its Rajput and Mughal architecture.  Remarkably, the "old-way" co-exists with modern traffic and congestion, as cars, motorcycles and rickshaws ("tuk-tuks") compete as if they were poised on a grand-prix starting grid.
Drivers delight as they blast on their choice of transport's horns as if indicators had never been invented.
The Royal Family still reside in the City Palace, a seven-story building set amongst five square kilometres.
Close by, the Palace of the Winds ("Hawa Mahal") uses its iconic status to entice visitors to find the perfect spot to photograph its many features. Its street-facing façade, with vented bay windows, guards its hidden secrets – it was designed so the Maharaja's wives could look through the windows undetected by onlookers.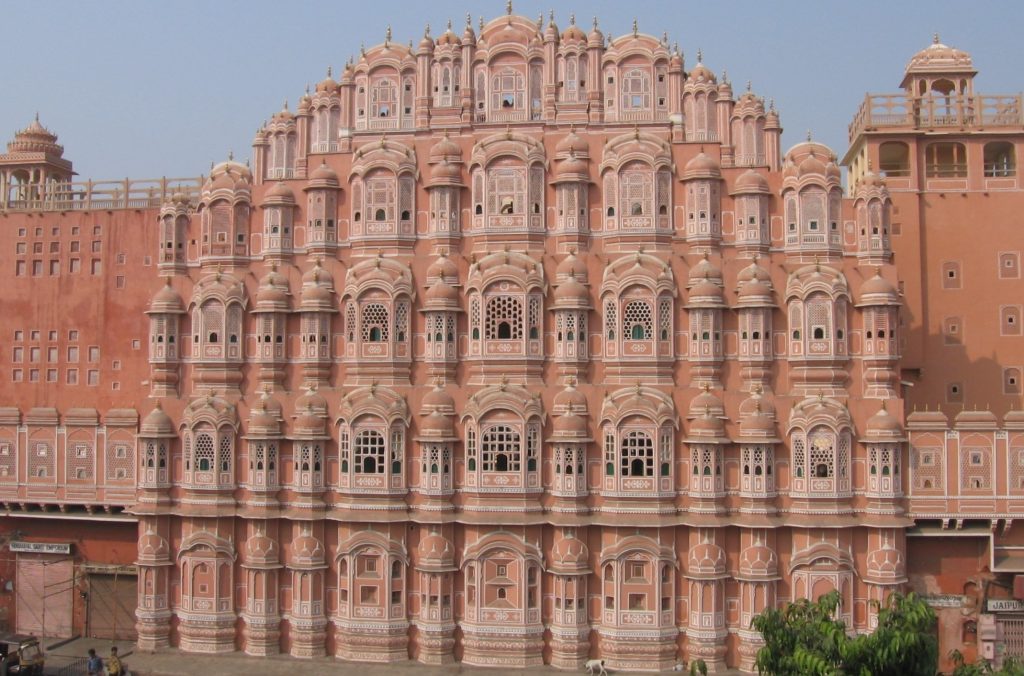 Jantar Mantar, will reward the curious mind. Designed by Jai Singh, it accommodates numerous working scientific instruments which track the stars and the sun accurately measure time.
Leaving the city to the north-east, the Water Palace ("Jal Mahal") sits majestically in the centre of Man Sagar Lake. A short-drive away lies, the strategically positioned Amber Fort, the original home of the Rajputs.
Nestled within the Aravali Hill's rock walls, Maharaja Man Singh resided here, long before Maharaja Jai Singh II founded Jaipur.The impressive Fort complex features four large courtyards located on four levels.
It's easy to imagine, why this fortress of beauty and security was the seat of local power for more than six centuries.
Shekawati Region
Shekawati is a region that lies along a former caravan route.During the nineteenth century, Sikar, was a prosperous trading post for businessmen who traded between Delhi and Lahore. Little remains today of its former existence.
Lakshmangarh, thirty kilometres to the north, took its name from Sikar's Raja, Lachman Singh and was developed to exploit the booming caravan trade. A palace, temple and traditional havelis remain to testify the region's former wealth.
In this dry and scorched region, many small principalities, all dependent on Jaipur, emerged. Fatehpur, to the north, was formed in the fifteenth century along the popular trading route.
Britain's rule over India, which began in the nineteenth century, promoted opportunities to trade peacefully. This generated significant wealth to many Shekawati families who built opulent havelis. Havelis typically have large courtyards, surrounded by two story residences.
Little has changed in Fatehpur since. The desert village has managed to maintain its charm.
Churu, a small town, is fringed to its west and south by sand dunes and is believed to be founded by the Jats in 1563. It was well known as an important caravan supplier and brought the town prosperity.
The town's many havelis attest to the wealth and power the region's traders enjoyed. Traders and their camels took refuge before embarking on the challenging Thar Desert.
Jhunjhunu is an old and historical town. It's believed to be named after a Jat Maharajah but no verified  proof exists to confirm when it was founded and by whom.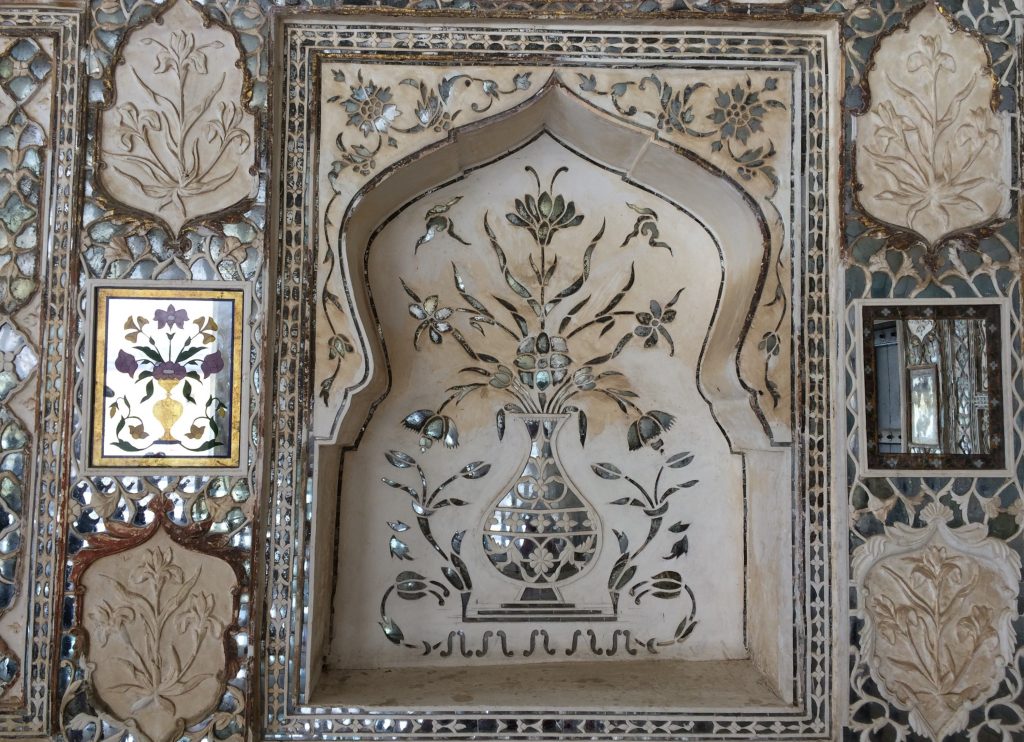 The town is popular for the frescos on its grand havelis.  Khetri Mahal ("Wind Palace") retains an air of elegance, despite it's somewhat dilapidated appearance. A ramp zig-zags to various floors which allowed its king to rise his horse up to the rooftop with ease.
Maharaja Nawal Singh founded Nawalgarh in 1674. Many great business families originate from Nawalgarh.  Elaborate wall decorations, as well as those on precious gates, indicate the artistic flair and wealth evidenced during its highly prosperous times.
The once majestic Nawalgarh Fort ("Bala Kila") is now occupied by banks and government buildings.  Mandawa, a sleepy desert town, captures the region's charm, like no other. Magnificently adorned havelis border the town's tangled web of lanes and alley ways.
India's diversity and flair are very much alive in Mandawa.
Ajmer and Pushkar
Ajmer, to Jaipur's west, represents India's muslim pilgrims' most important destination. Many of the city's buildings were built to commemorate Khwaja Christi, a Persian saint, who is buried there.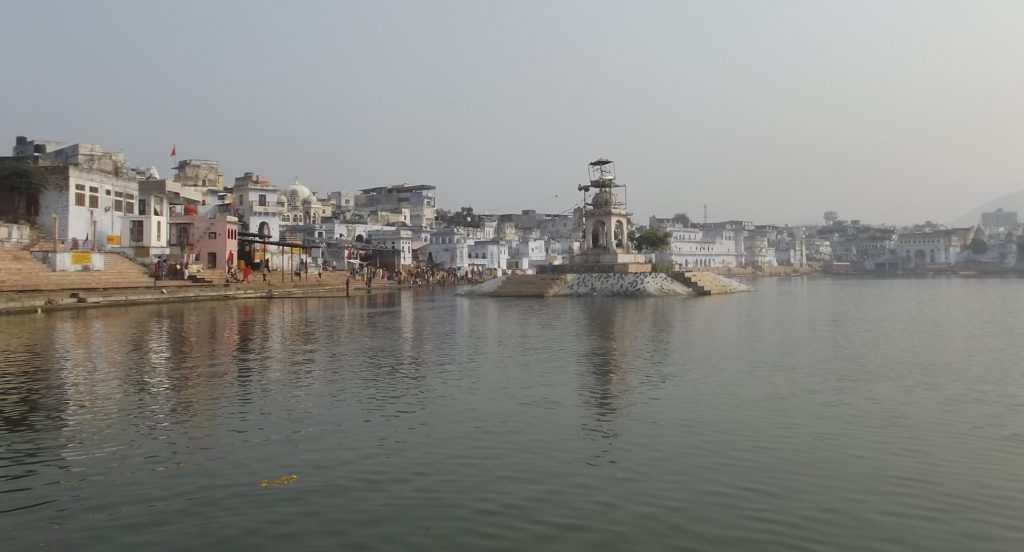 In contrast and fifteen kilometres away, Pushkar is an important destination for Hindu pilgrims. Many of the town's white-washed buildings and temples are built within close proximity to the sacred Pushkar Lake.
Hindu legend says that Lord Brahma, the universe's creator, saw the demon Vajranabha attempting to kill his children. He immediately killed the demon with his weapon, the lotus-flower.
The lotus flowers' petals fell to the ground at three places. Three springs emerged creating three lakes: Pushkar Lake, Madya Pushkar and Kanishta Pushkar. The lakes are regarded as highly sacred and pilgrims can enjoy in its tranquillity.
Jaipur and its neighbouring states is a living fairy-tale land of Maharajahs, forts and palaces. One visit is never enough.