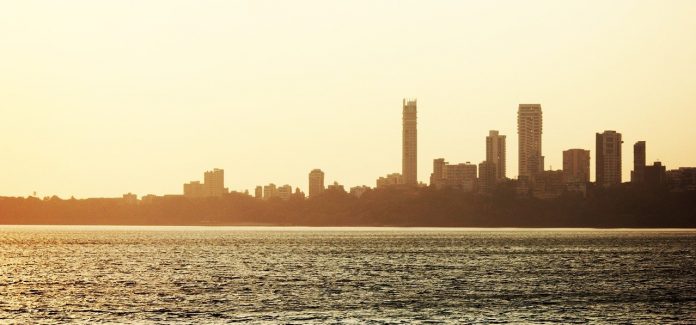 Why go to Mumbai
There's no escaping it.  Mumbai is gargantuous.  With an estimated population of close to 20 million people, it is India's largest and most cosmopolitan metropolis, and the most densely populated city on earth.  Often dubbed India's "city of dreams", budding young actors and actresses flock to the city hope to join Mumbai's ever growing "Bollywood" industry that churns out in excess of 900 films each year.
It's also India's economic heart and boasts a vibrant stock market and business centre that caters for some of the world's richest Indian Billionaires and real estate.  Formerly called Bombay, Mumbai is full of reminders of the days of British rule but she is also is crammed full of a colourful history that extends beyond that.
Whether it's the aroma from spices sold on every street corner, never-ending car horns, or the gentle breeze from the Arabian Sea, you'll need to put all five of your senses on high alert as you indulge in a city full of excesses.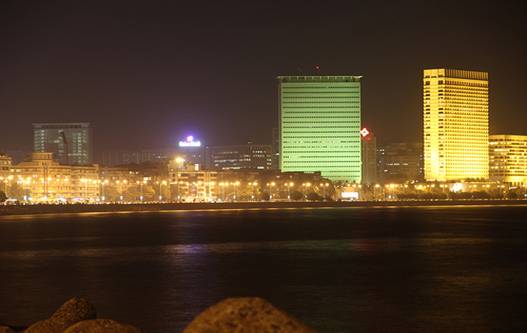 1Marine Drive
Fast Facts
International flights are served by the Chatrapati Shivaji International Airport, formerly known as the Sahar International airport and is said to be South East Asia's largest aviation Hub. Located within close proximity of the suburbs and downtown Mumbai, the airport is spread across 1,450 acres and caters to approximately 26 million passengers annually.
Chatrapati Shivaji International Airport is approximately 28 kms from the city centre.  A taxi to the main tourist district, Colaba, should be approximately INR 500.  Transport options are plentiful in the city and include taxis, private cars, auto-rickshaws, buses and a very extensive rail network.
Mumbai's weather is moderated by the Arabian Sea.  The best time to visit Mumbai is in the cooler winter months (October to March).  Mumbai becomes very hot and dry during the summer (March to June) until the monsoons arrive in mid-June and continue until September.
MasterCard and Visa is widely accepted in Mumbai, and many shops also accept American Express & Diners Club.  ATMs are widely available throughout the city and many debit cards are accepted as well.
Malaria is prevalent in many parts of India and therefore you should seek medical advice before travelling
Tipping in India has always been difficult as there are no boundaries or proper guidelines.  Many hotels and restaurants have introduced a service charge of about 10% to replace tipping.  Hotel porters expect around INR 50 to carry your luggage.  Local tour guides expect around INR 100 and I'd recommend about INR 200 per day for drivers if you have hired a car with a driver.
Nationals from all countries (except Nepal and Bhutan) require a valid visa to travel to India.
The Colaba Causeway and Fashion Street are the main shopping districts and are located in the heart of the city.
Accommodation
Mumbai has evidenced an increasing supply of rooms over recent times, resulting in the emergence of many 5 star hotels offering rooms at good rates.  Standards at the lower end of the scale can often be difficult to tolerate.  Visitors travelling on a tight budget should be prepared to spend more on hotel rooms in Mumbai than other cities on the sub-continent.  The cost of Mumbai accommodation varies but you can be sure that you'll find a hotel room to suit your budget.
The Taj Mahal Palace Hotel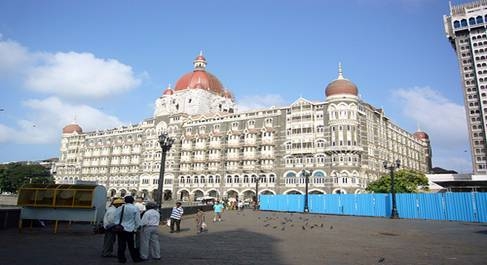 Built in 1903, The majestic Taj Mahal Palace Hotel is centrally located and provides an oasis away from Mumbai's hustle and bustle.  Many of its 565 air-conditioned rooms offer extensive views of The Gateway of India and Arabian Sea.  Conveniently situated less than 200 metres from the Gateway of India, it's a perfect location to catch a ferry to Elephanta Caves, explore the city or stroll to the nearby Prince of Wales Museum.
The Comfort Inn Heritage is tucked away around a quiet corner of Byculla, the heart of Mumbai and close to major tourist attractions.  The Delightful Ramee Guestline is a chain of small boutique hotels with one handy for nearby Juhu Beach and another in the funky suburb of Khar SV.
The Hotel Godwin is a good budget choice in Colaba and close to the museuem and Gateway of India.  It has wonderful roof top garden where you can escape the city's hustle and bustle.
Sights & Attractions Not To Be Missed
Elephanta Island:
Escape the city's chaos and noise by taking a short ferry ride (100 rupees) from near The Gateway of India to the quiet and historic Elephanta Island.  Elephanta's caves, which are thought to date back to the 7th Century, are a maze of ancient shrines, Hindu temples and caves dedicated to Lord Krishna and Lord Brahama.  The island was originally called Gharapuri but Portuguese sailors renamed it after they found a large stone elephant on the island.  Sadly, in 1814 the elephant figure collapsed and was relocated to Victoria Gardens and reassembled.
In 1987, it became an UNESCO World Heritage Site.  The caves are open between 9:00 am – 5:00 pm, Tuesday to Sunday and admission is 250 Rupees.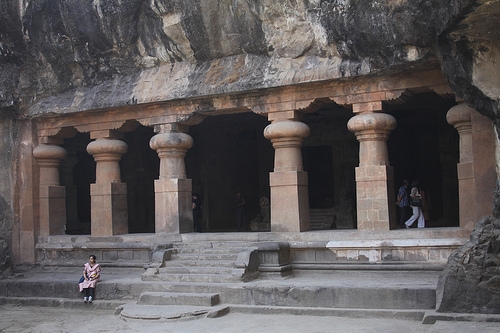 The Gateway of India: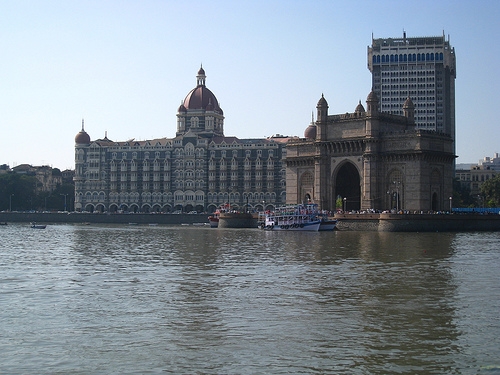 Mumbai's iconic Gateway of India is the start point for many visitors looking to explore the city.  Built in 1911 to commemorate King George V & Queen Mary's visit, its archway stands at 26 metres and is adjoined with four turrets and intricate latticework carved on stones.  Facing the Arabian Sea, it was once the main arrival point for visitors from the west.  In 1947, British ships symbolically set sail for England from the Gateway for the last time.
Visited by millions of visitors each year, The Gateway of India symbolises Mumbai's grandeur and proudly represents its bygone era and modern day people.  At night, its beauty is intensified by Mumbai's bright lights and the moon casting silhouettes on the Arabian Sea.  Admission is free.
The Prince of Wales museum
Centrally located, Chhatrapati Shivaji Maharaj Vastu Sangrahalaya, as it is now called, plays a prominent part in preserving Mumbai's & India's extensive history.  The museum showcases more than 50,000 exhibits that represent Indian history, as well as artefacts from other countries.  The museum lies within beautifully manicured lawns and landscaped gardens.  Entrance is daily from 10.15 am to 6.00 pm, except Mondays, and admission is 5 rupees per person and 200 rupees if you wish to use a camera.
Marine Drive ("The Queen's necklace")
Mumbaikers love nothing better than strolling along Marine Drive's palm tree lined coastline to catch a glorious sunset and to enjoy the cool, refreshing sea breeze.  Chowpatty Beach, at its northern end is well-known for its fast food and nightlife.  Hugging the city's Arabian Sea coastline, Mumbai's bright street lights illuminate its 3kms to resemble a string of pearls or "Queen's necklace".
Hanging Gardens (Ferozeshah Mehta Gardens)
Locals gather at The Hanging Gardens (also called) for its tranquillity and uninterrupted views over Chowpatty Beach and The Arabian Sea.  This beautiful park boasts opportunities to catch some amazing sunsets or to simply strolling throughout its gardens and hedges shaped into animals.  Situated opposite Kamala Nehru Park, it's easily reached by public transport or by taking a taxi from the city.
The Gandhi museum (Mani Bharvan)
Situated in a quiet leafy lane, Mani Bharvan was Mahatma Gandhi's home when he visited Mumbai between 1917 & 1934.  Visitors can view photo exhibitions and memorabilia depicting Gandhi's life, including an old spinning wheel ("charkha") that he used to use.  Admission is by donation between 09:00 and 18:00 on any day and Mani Bharvan is located at 19 Laburnam Rd, near Malabar Hill.
Food & drink
The history of Mumbai's food follows its growth from a fishing village to a modern day metropolis.  As the city of dreams expanded due to wave after wave of immigrants, people from all over India brought their cooking methods and regional dishes with them.  Eating out in Mumbai is great fun and inexpensive and, whether you're a vegetarian or not, you'll find an ample supply of restaurants and road side food stalls to fuel your appetite.
Try Bhel Puri" which is a Mumbai speciality; it's made from potato, a small mix of puffed rice, vermicelli and crunchy puri with tamarind sauce.  Vada Pav, better known as the Indian Burger is a deep fried potato ball with a bun.  The beachside stalls on Chowpatty & Juhu beaches attract thousands of food revellers at all times of the day.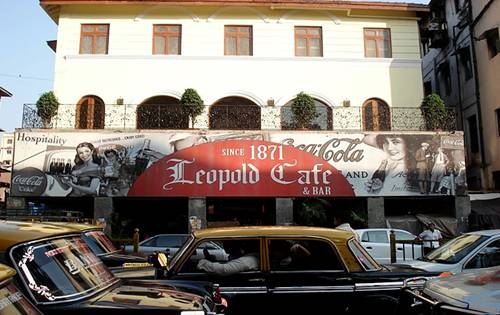 For breakfast, try Leopold Café on Colaba Causeway.  Leopald needs little introduction due to worldwide publicity resulting from Mumbai's horrific terrorist attack in November 2008.  The terrorist's bullet holes are still clearly visible in the walls as a gruesome reminder of the incident.
For a real treat at lunchtime, walk into any restaurant in Mumbai and order a Gujarati Thali.  Consisting of roti, rice, daal and a sabzi (different combinations of spices and vegetables) it's an ideal all-you-can-eat vegetarian meal.  The Golden Star Thali (Opera House, Opposite Charni Road Railway Station (East)) offers the very best in Gujarati hospitality.
For dinner, head over to the hugely popular Khyber which is located near Mumbai's High Court and boasts a menu that is rich and diverse, reflecting from northern India and the Mughal era.  Listen to thumris & ghazals playing in the background, while your appetite is charged for a menu of exotic dishes made with fresh ingredients, and selected with great care and passion.
Mumbai's Best Beaches
Chowpatty Beach is the city's "public living room" where Mumbaikers go to enjoy fresh sea breezes, regardless of their wealth or stature.  Mothers and grandmothers wear vibrant pink, saffron and emerald saris and families bond over plates of bhel puri.  Juhu Beach is a sprawling beach and home to a number of Mumbai's Bollywood stars and famous for its food stalls.  Versova beach, in Northern Mumbai's upmarket Andheri suburb hosts a large proportion of Mumbai's fishing community. The beach is relatively empty in the mornings, but does get crowded in the evenings and weekends.