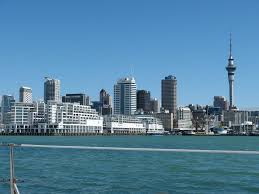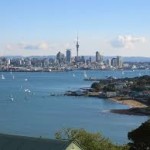 Auckland, home to approximately 1.5 million Kiwis, lies in the pacific Ocean's far south-west. It's New Zealand's biggest city and provides an excellent base to explore the North Island's hidden coves and scenic coast line.
Auckland boasts more boats per capita than any other city on the planet. It has a proud sailing tradition and revels in its nickname "The City of Sails". It's the only city with two harbours, so water is never far away. Auckland is also a city of volcanoes – mostly dormant! Probably its best known is Rangitoto, which can be seen from most parts of the city.
The city enjoys offers much more. Spacious city centre regional parks, modern shopping malls, museums, and heaps of excellent restaurants. Enjoy breakfast in the recently refurbished warehouse at Elliott Stables before strolling down tree lined Queen Street.
Not far from the city's central business district you'll discover Ponsonby's trendy boutique stores and cafes. Enjoy Mission Beach's promenade and its beach front. Or catch a ferry, from Auckland's exquisite Edwardian ferry terminal, to nearby Devonport for freshly caught Snapper and a chilled glass of wine.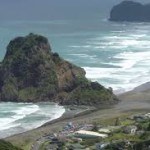 You could spend a week exploring the city's cosmopolitan alleys and back-streets. But Auckland's main attractions are undeniably located beyond its city centre. In less than an hour, the Waitakere Regional Park offers rugged volcanic coastlines, unspoiled natural beauty, and walks through New Zealand's unique fauna. Very close-by, Piha Beach offers waterfalls, Lion's Rock, and world-famous surfing. But Piha competes fiercely with Auckland's other west coast beaches. Equally stunning, they all offer opportunities for long walks on warm volcanic sand (Auckland's eastern beaches are golden) and fishing.
Head back to the city centre to Auckland Domain and choose from a visit Auckland War Memorial or watch the locals put willow to leather (cricket). Soak up the park's laid-back lifestyle which Kiwis are well known for. Explore New Zealand's indigenous Maori culture with a show in the museum or marvel in stories of Aotearoa's proud history.
Auckland Zoo offers children the opportunity to get up close and personal with its inhabitants. Feed the camels on the African Savannah. If they still have enough energy, they'll soon burn it off at Rainbow's End Theme Park or Kelly Tarlton's Aquarium.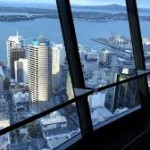 The Southern Hemisphere's tallest man-made structure awaits the intrepid. Throw yourself off the top at break-neck speeds on a rubber-cord. If bungee jumping isn't your thing, don't worry. Watch the human ants scurry around on the streets below as you gaze at them through transparent floors! Stay for dinner and soak up a sunset in one of the Sky Tower's restaurants featuring majestic 360 degree views.
Auckland's unique Maori history, laid-back lifestyle and natural beauty ensures it remains a popular destination for millions of visitors every year. Haere mai Tamaki Makaurau – welcome to Auckland!