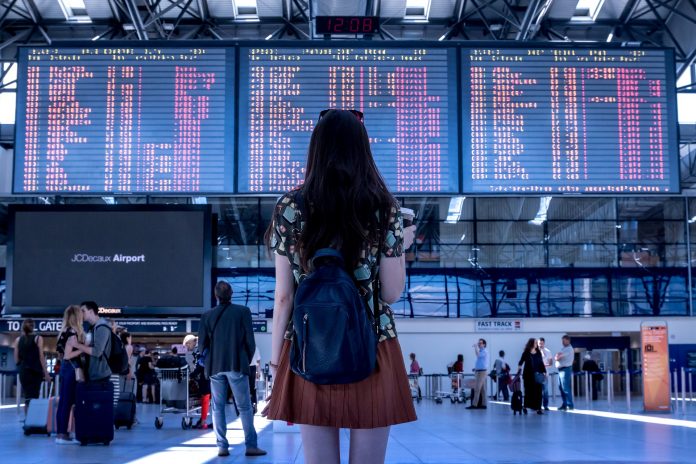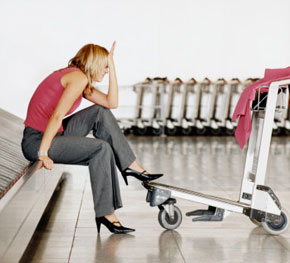 Every first-time flyer's worst nightmare begins something like this. Your bag is packed and ready to go. Your book and iPod are ready to go in your hand luggage.  After shuffling your way through the crowds, you finally get on the plane. After the 6-hour flight, you wait for your checked baggage at the airport only to find it is 'missing'.  Now what?
First of all, take a deep breath. This will probably not happen to you – although the 2010 Air Transport Industry Baggage Report declared that 25 million (yes, twenty five million) million pieces of luggage go missing each year.
That's a shocking 1 for every 100 pieces of checked in luggage.
You need to be prepared for this situation. Make sure you have your passport, money, a toothbrush and toothpaste, and a spare change of clothes in your carry-on with you. If you're travelling as a couple, it's a good idea to split up your clothes and put some your hand luggage.
When you realise your bag is missing, and after reality sets in, you need to file a claim with customer service or the baggage claim desk. Sometimes airports will give you an overnight bag of general supplies: toothbrush, toothpaste, some deodorant, and pyjamas if you are lucky.
But don't expect the finest silk pyjamas!  Qantas recently "mislaid" our luggage on a short haul evening flight from Auckland to Brisbane.  They were "kind enough" to give us an overnight bag and Qantas branded t-shirt and shorts to sleep in that were 6 times too small!
Ask baggage claim to make a copy of any documents for you to keep of anything you sign. This goes for receipts too. If your luggage comes back broken, you can file a claim for broken luggage, purchases you had to make while your luggage was gone, and you have proof of your claim.
When you make it to your hotel, try to relax. Think of it this way, at least you don't have to unpack. There will probably be a local discount store close to your hotel. Go to the store and pick up some necessities. Make sure you don't over-load at the store—just get what you absolutely need. Your luggage will most likely arrive tomorrow.
In addition, never pack more than you can carry. For example, if you are headed to France it's good to know that the French either walk everywhere or take the Subway. You need to be able to carry your suitcase up and down multiple flights of stairs because you will be hauling your suitcase through the Subway. Moreover, it's completely acceptable to wear the same pair of jeans more than once!
If you are travelling in the middle of winter, make sure you wear layers. You do not need seven pairs of pants, fourteen shirts, and five sweatshirts for a week's trip. Be practical.
In summary, below are some tips to help you pack smart and enjoy your trip.
*  Invest in a money belt. It holds your two most important items—money and passport.
*  Split up your clothes between your hand-luggage and your checked luggage.
*  If your bag is missing, file a claim. Keep a copy of your claim and all receipts.
*  Never pack more than you can carry up and down multiple flights of stairs.
*  Remember to have fun and enjoy your trip.