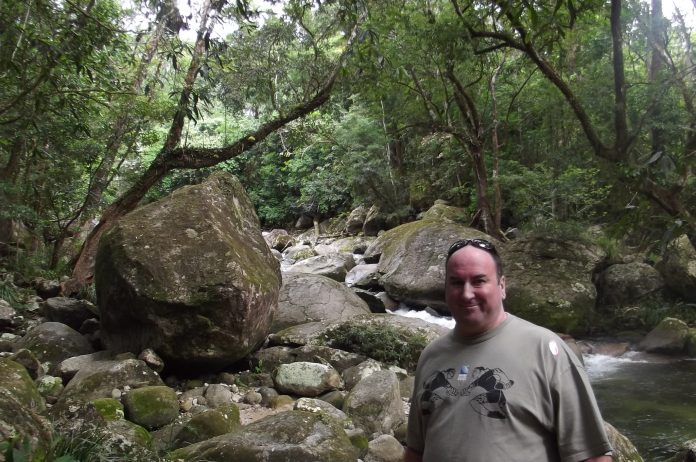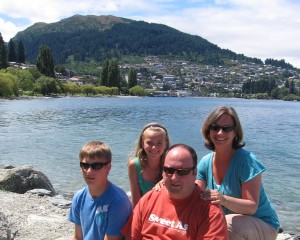 My idea of a perfect holiday
I like to see or try something new and keep active by walking and sightseeing.  I don't normally just blob out on beaches, as I can do that on one of several that are just a few minutes from home in New Zealand.
Favourite place
I moved to New Zealand 10 years ago and do not regret one single minute. We are blessed with sub-tropical weather, outstanding natural scenery, excellent wine & seafood and a relaxed outdoor lifestyle.
Favourite holiday destination
Queenstown in New Zealand.  It's the adventure capital of the Southern Hemisphere and there's always plenty to do for all ages and budget.  The lake and mountains are stunning at any time of the year.  I have spent the last 2 summer holidays there.
One place I haven't visited yet but would like to
Russia, in their summer.  I have a very good friend who is a Muscovite who I've not seen for a few years and Moscow looks so intriguing.
How my travel plans reflect me as a person
I can be very compulsive.  Some days, when travelling alone, I just grab my wallet and camera and just head out the door not knowing what I'll do or see.
A "wow" holiday moment that stands out for me
Without a doubt, walking through the perimeter ruins of Teotihuacan in Mexico City and then suddenly seeing the massive Moon & Sun Pyramids for the first time.  It was a grey overcast day, with a little drizzle and I was on the 2nd day of my honeymoon.  A truly unforgettable moment.
My most unusual travel experience
Travelling in a friend's car in Jaipur (Rajasthan, India) and waiting at traffic lights, with elephants and camels alongside us and people hanging onto and out of every type of transport you can imagine.
One packing tip to share with others
Ask my wife, Karen, nicely to do it.  She has an unbelievable knack of making sure that everything is packed so neatly.  I'm more of a "shove-it-in-and-hope-it-doesn't-crease" person!
Apart from my passport and wallet, I wouldn't leave home without my…
Family photos.
Items I always carry in my hand luggage
I don't usually carry hand luggage and just take a good book and note-pad.  But my luggage was delayed for 24 hours on a recent trip t0 Brisbane, so I may need to rethink my strategy.
Lessons I have learned from my travels
The world is such a beautiful place and to never take my own situation for granted.
Mark Gwilliam is a self-confessed "travelholic" and freelance writer who is based in Auckland, New Zealand with his wife Karen and 2 children, Rhys & Cerys.